Meet the girls varsity basketball captains and their plans for the season
With fall sports coming to an end, the time to start thinking about winter sports is approaching as the girls varsity basketball team welcomes their newest captains, seniors Meredith Prince and Abby Gavron, and juniors Sammy Johnson and Haley Melvin. The four co-captains have already begun planning for the season and are staying positive about what is to come in the near future regardless of the new COVID-19 restrictions.
The captains were announced at the program's annual banquet held after the end of their season. The current captains announce who each captain will be for next year. The moment when one hears their name being called as a captain can be the most memorable moment in one's basketball career.
"I was very excited because I was going to be a junior captain, and that doesn't happen too often," Johnson said. "It was so awesome to hear my name called."
The position of a captain is given to athletes whom the rest of the team respect and trust to lead in the right direction. However, with this great honor comes great responsibility.
"It definitely means a lot to me in terms of the amount of work I have to do, and how I have to hold myself accountable," Prince said. "It's also a really good opportunity to not only demonstrate my leadership and improve as a leader overall, but connect with the players in the program in a different way than you would if you were a player."
This role isn't just given to anyone. Most sports captains have shown in past years how to lead a team, and have proved they can take on the responsibility. Each captain feels strongly that they have the necessary qualities to fit this role.
"I'm an experienced player who is committed to building the program to be the best it can be," Melvin said.
Each captain contributes a different aspect to the program, which helps the team flourish. Gavron has not had the experience Melvin has had on the court, but can still contribute in other ways.
"I am definitely not the best basketball player, but I think my work ethic and positive attitude helps bring the team together," Gavron said. "It's important to have a positive attitude, especially in times like this, because the other players look up to you and value what you say."
The team has just begun training and holding optional training sessions during the week. They are slowly getting back into the rhythm as fall sports wind down and basketball becomes players' main focus. The captains believe the players are all grateful to be back on the courts again.
"I'm just excited to be back playing basketball, it's so fun for me, and the small amount of people on the team makes us a really bonded and tight-knit team which I love," Johnson said. "Basketball is such a fun sport to play and I love the team aspect about it."
The team has big shoes to fill this year. Last year's team made it to the quarterfinals and extended their season further than previous years. The captains believe with this hard work and dedication, they can be as successful as their past season.
"We graduated some of our key players last year, but I think this year's freshmen class holds a lot of promise for the future," Melvin said. "We also weren't able to have our summer and fall league games that we normally partake in due to COVID-19, so we are a little out of practice, but I have no doubt that we'll be a strong team again this year."
With five graduated seniors this past year, the team is going to need to fill these spots. Since it will be a rebuilding year for the team, the roster will consist of mostly younger players.
"I think we will be a young team with only two seniors, but strong and competitive," Gavron said. "The captains will be looking for underclassmen to step up."
There is still a lot up in the air regarding the season, but the captains are hoping for a close to normal season. They are hoping to give the players a great experience, and improve as a team.
"My plan for the season is to just try and be as positive as possible," Johnson said. "We're still very unsure of how the season is going to play out, but we are just hoping to build the program and develop each player's skills."
The captains are ready to get started and are very enthusiastic about the season, given the situation. They are impressed with the attitudes of the players towards the situation and see great things happening for their team this winter.
"Even with the uncertainty, most of the girls have been really excited and just inspired to keep working," Prince said. "We have had a few optional training sessions so far and everyone is staying hopeful, even if we don't know what's happening, which is really heartwarming to see."
Leave a Comment
Donate to Wayland Student Press
Your donation will support the student journalists of Wayland High School. Your contribution will allow us to purchase equipment, cover our annual website hosting costs and sponsor admission and traveling costs for the annual JEA journalism convention.
About the Contributor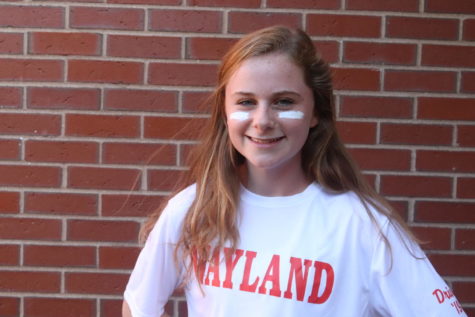 Julia Raymond, Copy Editor
Julia Raymond, Class of 2022, is a copy editor for WSPN. She does soccer and lacrosse for Wayland High School. Outside of school, she enjoys spending time...