Virtual Spirit Day garners mixed reactions from students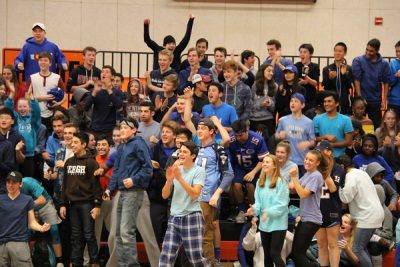 Although WHS could not hold its traditional Spirit Day pep rally and activities in-person, the WHS Student Council was determined to still hold some form of event in which students could have fun and express their spirit for their grade and school.
This year, the event was held online over Zoom. Advisories competed in different challenges to gain points for their grade. Even though the event was online, they were still able to alter some favorite in-person events from past years to fit the virtual format.
"I liked the Family Feud activity the best," senior Michael Long said. "I thought it was well-designed and worked well in the online environment."
Spirit Day is usually a highly anticipated event, but making it virtual was a big decision that some students were disappointed by.
"I didn't think it was [going to] be as fun as it usually [was] because it [was] remote," sophomore Katie Byrne said.
Since Spirit Day itself was a virtual event, students missed out on many of the regular in-person activities such as Coke and Pepsi, Minute to Win It and the traditional pep rally.
"The classic Coke and Pepsi game was dearly missed this year, and I would've loved another Gaga Ball game," Long said.
For freshmen, this would've been their first in-person whole school event, but, due to COVID-19, things were clearly different. Most freshmen had no idea what to expect of their first Spirit Day.
"I wish that I could've just done it face-to-face; however, I don't know many of the activities we do normally," freshman Mia Mee said.
In contrast, this year was the Class of 2021's last Spirit Day. A day that was supposed to be unforgettable for seniors was severely altered due to the pandemic.
When trying to figure out Spirit Week, the WHS Student Council was optimistic about the outcome of the activities and happenings, but they also knew there would be a few students who did not participate in the events that the week beheld.
"As a part of Student Council, when we were planning out the Spirit Day events, we knew that there would always be some students who aren't into Spirit Day," Long said. "But we believed that a good number of students would have a good time and be engaged with the psychs, Color Blast and the activities on Spirit Day."
There were mixed opinions on the specifics of Spirit Day, but overall, making this event happen was an effort admired by many students.
"I'm thankful that we could at least have a Spirit Day in general," Mee said.