Boys and girls soccer captains prepare for the fall 2021 season
The girls and boys soccer teams were able to squeeze in a banquet to conclude their seasons, where they announced the captains for the fall 2021 season. Both banquets were held in the WHS lecture hall, where players were awarded with various awards in which they were recognized for their attitude, skills, leadership and other attributes.
The final event during the banquet is when the previous year's captains announce the incoming captains, handing down the reigns to them. For girls soccer, juniors Lauren Medeiros and Sophie Ellenbogen were chosen as captains, along with sophomore Samantha Tyska. For the boys team, juniors Ben Chen, Jackson Dresens and Jonny Goldin were chosen as the boys captains.
Many athletes have experienced the excitement in the air just before captains are announced. Captains are the players who the rest of the team look up to as leaders. This announcement is also exciting for the new captains as they believe it is a big honor to become one.
"I was really happy for myself and my co-captains," Chen said."We've all been working really hard and it's great to see it all pay off for each other."
For some of the captains, it was expected they would be awarded this role because they had been playing on the team for many years and had shown strong dedication. On the other hand, some were pleasantly surprised, knowing the hard work they put into the season was recognized.
"I wouldn't say I expected to be a captain, [but] during the season I just played my best and tried to lead as best I could, and if I became captain that's great, if I didn't that's also great," Dresens said.
Captains are usually chosen because they demonstrate good leadership skills, hard work on the field, work well with others and are team players. These new and upcoming captains believe they fit this role.
"I think I'm a good fit because I know the game well enough and have played long enough that I've gained an idea of how to lead and provide constructive criticism on and off the field," Ellenbogen said.
Tyska is one of the younger captains, being the only sophomore. She has been on the team since freshman year and believes she has what it takes.
"I have an extreme love for the game and a love for the team," Tyska said. "I think that's all anyone really needs to be a good fit for a captain."
"
I have an extreme love for the game and a love for the team. I think that's all anyone really needs to be a good fit for a captain. "
— Samantha Tyska
The boys' captains believe they have a good season approaching them, with a lot of potential in their players and new players to come.
"I think we have a really strong season coming up for us, the other captains and coaches and I have already started to put together some meetings to talk about what we need from players," Dresens said. "I think these early actions with our team will make for a really strong and competitive season."
Goldin is most excited about the team aspect, and he acknowledges the great guys they have on the team and is looking forward to working with them.
"I look forward to the season," Goldin said. "We've got a strong group of guys that I know will be willing to work for one another. We really are just one big happy family, and I'm excited to play with my brothers next season."
After coming out of a different, unprecedented season, the girls are excited about just getting back into the game. With COVID-19 regulations, the season was not the same: limited games, masks, limited contact and no team dinners made the games and season hard to adjust to.
"I think this upcoming season will, hopefully, be a lot smoother than the last, regarding COVID-19," Ellenbogen said.
Medeiros is excited about her new role as captain. Medeiros has been on the team since freshman year and believes she can fulfill this role and make for a great season for her and her teammates.
"I am most excited about being a role model for the team on and off the field," Medeiros said. "I want to lead by example alongside my co-captains Sophie Elenbogen and Samantha Tyska. Also, I am looking forward to planning team bonding activities and psychs."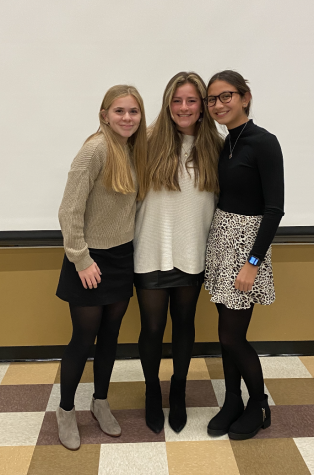 These players believe that a crucial part of the game is the chemistry between the co-captains. It's pivotal the co-captains work well together on and off the field so they can lead the team toward success together.
"I think we're going to work great together," Chen said. "We've all been on the same team since we were freshmen. I can look to Jackson and Jonny anytime I need help and they can do the same with me."
Medeiros and her fellow co-captains have been teammates for years, so she believes they will work together very well.
"Sophie, Samantha and I share the same positive mindset throughout the season: drive and passion for the sport," Medeiros said.
Both teams are excited for their next fall season and look forward to leading their team to success.
"I'm very excited for the season and hope that I can live up to the high standards set by past captains," Goldin said.
Leave a Comment
Donate to Wayland Student Press
Your donation will support the student journalists of Wayland High School. Your contribution will allow us to purchase equipment, cover our annual website hosting costs and sponsor admission and traveling costs for the annual JEA journalism convention.
About the Contributor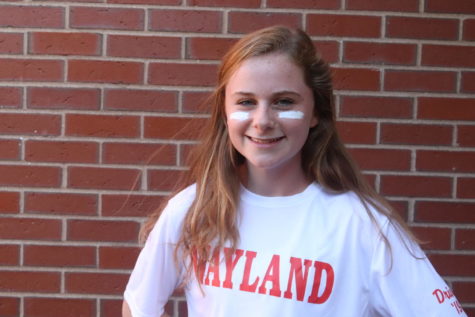 Julia Raymond, Copy Editor
Julia Raymond, Class of 2022, is a copy editor for WSPN. She does soccer and lacrosse for Wayland High School. Outside of school, she enjoys spending time...