A Quick Glance: How winter sports celebrate the holidays
It's that time of year when winter sports are beginning at Wayland High School. As the winter vacation and holiday season draws closer, WHS sports teams gather to carry out their annual winter traditions.
Sophomore Ryan Desmond, member of the boys hockey team, will be participating for the second time in the annual secret Santa gift swap. Each year this tradition takes place on Christmas Eve.
"I look forward to it because it's fun, it's a great team bonding activity and it always gets a good laugh out of everyone," Desmond said.
The gifts the boys receive from each other are called "gag gifts", meaning they are usually prank gifts. One of the gifts from last year was a live betta fish. This long-lasting tradition is one of many that the team members enjoy.
"I have heard stories from graduated seniors of the gifts they got their freshman year," Desmond said.
This long lasting tradition is hoped to not be affected by COVID-19. The boys still planned on doing the annual swap this year. With high hopes, Desmond shared what he received last year as a gift.
"I got a roll of duct tape because I talk too much," Desmond said.
The girls swim team also takes part in a holiday activity each year. The tradition is a secret Santa swap between the girls swimming and diving team. Everyone is given a teammate to buy a gift for. This secret Santa swap has been going on for many years.
"I love this tradition, it's such a fun way for us to gather together and celebrate the holidays," senior Hilla Almog said.
Almog had participated in this tradition since her freshman year. She is not sure how the swap will look this year due to COVID-19.
"Now we have to follow all the safety procedures to make sure it's done 100% COVID safe," Almog said. "We're borderline debating if it'll happen this year because the season starts so late, and since we're keeping our safety as the number one thing."
The girls usually share the gifts on Christmas Eve after practice. The senior captains are working to find a safe way for the tradition to continue this year.
"What we might do is assign everyone a person, so we are not picking names out of a hat, and we'll drop off presents for each other," Almog said.
The team is staying positive in the hopes that the season will not get canceled. Hopefully, they will participate in some of the usual holiday season activities, even with COVID-19.
"It's a great tradition that the whole team loves, and it really brings us together closer as a team," Almog said.
Another sport at WHS that celebrates the holiday season is the boys swim team. The annual celebration the boys partake in is a Speedo Swap. Each year, for anyone who wants to participate, the boys are assigned a teammate to buy the speedo bathing suit.
"Some of them are funny and have crazy patterns, while others have the school colors of wherever a senior might be going to school," senior Will Obar said.
The team is hoping to have the Speedo Swap like they have each year. However, with COVID-19, they are not sure how the swap is going to look. The team also does not know exactly how the season will look over winter break when the swap takes place.
"The team takes up a lot of time around the holidays," Obar said. "The boys practically spend more time with each other than their families."
With the absence of team dinners this season, the boys swim team is hoping to still have the swap and continue the tradition.
"It's one of the few parts of the team that we can all rest easy on and just laugh about," Obar said. "It makes for a good picture, funny stories and plenty of inside jokes."
Leave a Comment
Donate to Wayland Student Press
Your donation will support the student journalists of Wayland High School. Your contribution will allow us to purchase equipment, cover our annual website hosting costs and sponsor admission and traveling costs for the annual JEA journalism convention.
About the Contributors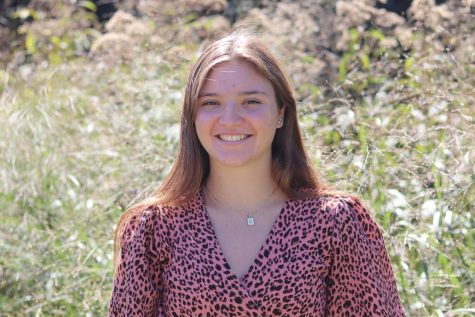 Sophia Oppenheim, Co-Features Editor
Sophia Oppenheim, Class of 2023, is a third year reporter and co-features editor for WSPN. She plays on the school's field hockey and swim team. In her...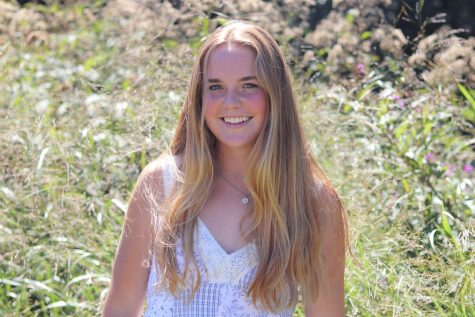 Deirdre Brown, Co-Broadcast Editor
Deirdre Brown, Class of 2023, is a fourth year reporter and co-broadcast editor for WSPN. She is captain of the field hockey team, and also plays on the...