News brief: Family Promise club holds cleaning supply drive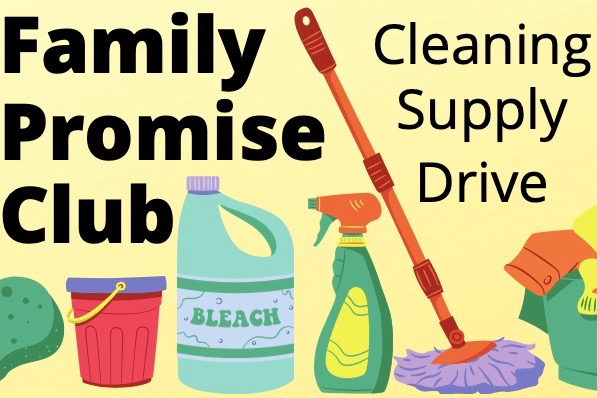 The Family Promise club, started by junior Maeve Myles and sophomore Elena Liu, has organized a school-wide cleaning products drive that will run from Tuesday, Jan. 19 to Friday, Feb. 5.
"We will be collecting face masks (cloth or disposable), disinfectants (bleach, Clorox wipes, Lysol spray, rubbing alcohol), paper towels and Tylenol (or other brand) to drop off at the Family Promise center," Myles said.
Items can be dropped off in a box outside of the front office, and any contributions are appreciated by Myles and Liu.
"Supplies are running low so we are desperate for your help," Maeve said.
Myles and Liu founded the club at the beginning of the 2020-2021 school year, and it collaborated directly with the Family Promise Metrowest organization.
"As a club, we strive to help others and support local homeless families through the Family Promise Metrowest organization," Myles said.