Student-athletes respond to the modified winter sports season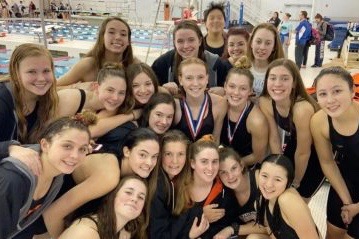 This year, winter sports teams have been forced to adapt to new regulations that seemed unthinkable in years past. Because of this, athletes have adjusted from ordinary circumstances to unideal ones in order to continue competing.
Regulations such as masks have been required thus far throughout all sports seasons. However, other restrictions have also created setbacks for athletes.
A shared obstacle for many teams is not having access to the locker room. Although it may not seem as much of a necessity, the locker room serves a great purpose to many teams when mentally preparing for a game.
"Before games, we would use the locker to get ourselves focused and prepared for the game, but this year things have been much different, and we really haven't gotten to have the full locker room experience that we would usually have," sophomore girls basketball player Morgen Warner said.
Along with the other regulations, another issue that teams are facing is having shorter seasons. Also, as seen from this past fall season, a sport can be shut down at any time if there is a high risk or exposure on the team. This possibility is worrisome for many, especially when considering the limited number of games occurring this season.
"We only play 10 games [this season], [and] those 10 games then went to eight when we were in the red zone, and now we have only played four," sophomore boys hockey player Ryan Desmond said.
A sport that has had to deal with many new restrictions is the swim team, the most abundant change being the absence of in-person swim meets. Swimming has participated in all virtual meets, meaning teams compete at their own pool and compare times to declare a winner. This is to prevent the spread of COVID-19 in a potentially crowded area such as a pool.
This regulation has been challenging for swimmers as they aren't used to being isolated from other teams and not knowing their competition.
"It's harder because you don't know the people you're racing against—like how fast they're going—so you definitely just have to try your hardest and go as fast as you can and just hope that it works," sophomore swimmer Riley Kendall said.
A key part of developing chemistry with a team is bonding time. In seasons past, players often participate in team bonding activities to grow closer with one another outside of a competitive environment. Nonetheless, the pandemic has created risks, which has been challenging and disappointing for many players.
"The toughest part of the season I would say would be that we are not really allowed to have bonding time outside of the times that we spend practicing together," Warner said. "A lot of bonding used to take place in the locker room, which we are no longer allowed to use. We also used to have team dinners that would also give us a lot of time to get to know each other."
On the contrary, some feel that the pandemic has naturally brought them closer together, as they are all grappling with similar challenges.
"I feel like in practice everyone's going through the same hard-set, so we all kind of bond over that and just like to have fun," Kendall said
It's understandable for many to feel diminished by these restrictions. Still, teams have found strategies to stay motivated and positive through these tough times.
"Our team listens to a lot of quotes to motivate us," Warner said. "We have really come to realize that what we are doing is bigger than playing basketball. We have all made such amazing friends and realized how to work and overcome things as a team."
Amongst many other disappointing regulations, the MIAA announced that winter sports will not have a state tournament this year. This has been an upsetting announcement for many because of the anticipation and excitement about the postseason.
"It's obviously a bummer that there's no state tournament [because] there's nothing big to look forward to," Desmond said.
The disappointment over the lack of a state tournament isn't uncommon, and is reiterated by other WHS students.
"I think that it is difficult and sad not having a state tournament," Warner said. "Knowing that the game you are playing means more than any other game and also could be your last game makes you play that much harder."
Although there is no postseason this year, some Wayland teams will be able to compete in a modified DCL tournament, which will be formatted like the state tournament, however, they will compete with fewer teams. This tournament isn't nearly as large as the state tournament, yet it allows teams to continue competing past their regular season. While this isn't necessarily ideal for athletes, many are trying to make the most of their season and enjoy what is left of it.
"It's sad that we're not going to get [a state tournament] this year, but at the same time we do have DCL's so we're just all grateful and something's better than nothing," Kendall said.
It is unknown what the years ahead look like for winter sports, but athletes are hopeful for as much normalcy as possible in the future.
"I hope that we can have a normal season and game schedule," Warner said. "This season was very short and modified, and I just hope things can return to how they were as much as possible."
Overall, athletes have tried to maintain a positive outlook amongst the chaos and enjoy their season for as long as possible.
"We just try to have fun, for all we know the season could get shut down at any moment, so we can't have any regrets," Desmond said.
About the Writer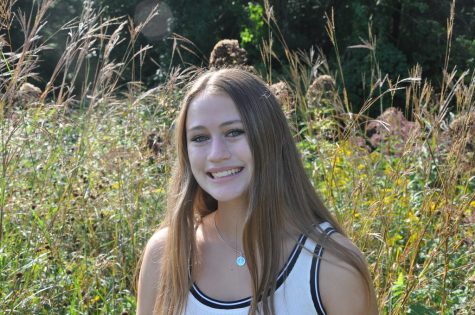 Delia Caulfield, Copy Editor
Delia Caulfield, Class of 2023, is a second year reporter and copy editor for WSPN. She plays soccer, softball and runs track for the high school. Outside...