Song Review: Taylor Swift's "Mr. Perfectly Fine"
You're having the best day of your life: everything is going great. You woke up on the right side of the bed, but you'll still find yourself hollering the lyrics to Taylor Swift's "Mr. Perfectly Fine" and being blinded by rage at Swift's ex-boyfriend because the song is just that good.
"Mr. Perfectly Fine" was made public on April 7. It was the second "from the vault" song Swift released. Swift's "from the vault" songs are six tracks that she wrote for her 2008 album "Fearless," but refrained from putting on the final cut. They have never been shared with the public, until now.
Businessman Scooter Braun bought the rights to the master recordings of six of Swift's studio albums, including "Fearless," in 2019. "Fearless" is the first of Swift's albums to be re-recorded, and "Taylor's Version" was released on April 9, along with the never before heard from the vault songs. The release of "Mr. Perfectly Fine," the other from the vault titles and the re-recording of "Fearless" represent Swift reclaiming her work and taking back the power to revise and polish her music to her liking.
In my opinion, she definitely got the message across because "Mr. Perfectly Fine" was a powerful song. This song has an upbeat, fast-paced country tune with rock flare. The lyrical repetition, musical details and overall delivery and tone of the song make you want to listen to it on repeat. Swift's single conveys her feelings toward her ex-boyfriend after he breaks up with her, and they are far from positive.
As you could probably tell, a prevalent motif in Swift's song is her use of the prefixes Mr. and Ms. In the introduction, she begins by describing the ex in question in a seemingly positive light, saying "Mr. Perfect Face, Mr. Here to Stay, Mr. Looked Me in the Eyes and Told Me He Would Never Go Away." Then, in the chorus, we realize her prior compliments were ingenuous when she sings "Hello Mr. Perfectly Fine, how's your heart after breaking mine? Mr. Always at the right place at the right time, baby/Hello Mr. Casually cruel/Mr. Everything revolves around you/I've been Miss Misery since your goodbye, and you're Mr. Perfectly fine." Not only are these lyrics catchy, but the sarcasm in using "Mr." is clever and funny. It expresses her discontent and negative feelings towards her ex in the situation. In addition, whether this was Swift's intention or not, I think the usage of "Mr." and "Miss" is so formal that it drives home the message that there is no longer an intimate relationship between the narrator and her ex.
Swift doesn't just vent about her breakup, though. She also uses the song as a way to show the stages of grief. In the last chorus, instead of saying "Hello, Mr. Perfectly Fine," she belts "Goodbye Mr. Perfectly Fine" and "I've been Miss Misery for the last time" in a higher key than the previous choruses. It's almost like the narrator used this song as a medium to release all of her pent-up anger about the breakup, and by the end she's ready to move on and acknowledge that she will eventually be ok without her ex. The way she sang the chorus in a higher pitch also emphasizes how she feels lighter after the song.
Even if you've never experienced anything like the experience of the narrator in this song, it is still easy to scream the lyrics at the top of your lungs because Swift uses clever word choice and tells a relatable story. So, I'm "Miss Mad" that this song wasn't released back in 2008.
4.85/10
Leave a Comment
Donate to Wayland Student Press
Your donation will support the student journalists of Wayland High School. Your contribution will allow us to purchase equipment, cover our annual website hosting costs and sponsor admission and traveling costs for the annual JEA journalism convention.
About the Contributors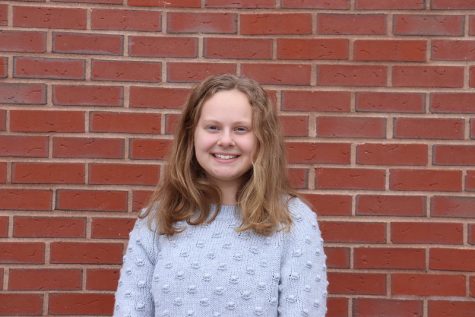 Isabella Ciasullo, Staff Reporter
Isabella Ciasullo, Class of 2023, is a first year reporter for WSPN. She's part of the high school's cross country team. Outside of school, she enjoys...