Honors English one erased from course selection list for incoming freshmen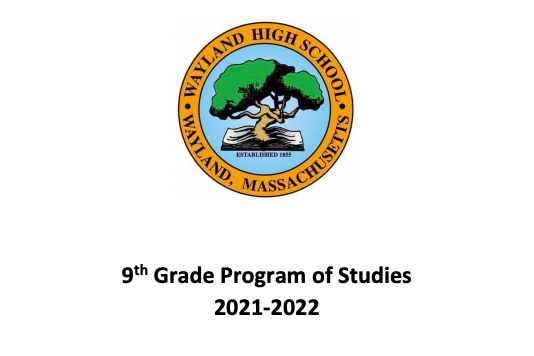 The teachers and administrators of Wayland Public Schools have made the decision to halt honors English one for the 2021-2022 school year. The effects of COVID-19 on the curricula of many classes influenced their decision.
WHS Principal Allyson Mizoguchi made the decision along with English Department Head Brian Keaney, the entire high school English department, WMS English Curriculum Leader Carrie Dirmeikis and WMS Principal Betsy Gavron.
"The decision was made a few months ago although it has been discussed for some time," Mizoguchi said. "The social studies department has run a heterogenous ninth-grade course for years, which has been of interest in the English department. The primary reason the decision was made now was that the pandemic has created a range of learning experiences for students, and we want all incoming ninth-graders to have a consistent level of support when they come to the [high school]."
This decision surprised many students that planned on taking the class as well as the students' parents. Even with the shock it caused for many, Mizoguchi has not received negative feedback from parents.
"I haven't received a great deal of responses or questions [from parents] and have gotten some notes of support," Mizoguchi said, "I suspect that many families are immersed in the larger questions of the overall transition to ninth grade, not to mention continuing to navigate the pandemic."
In an email sent to the parents and guardians of the class of 2025, Mizoguchi went into more depth about why the final decision was made to get rid of Honors English for freshmen in the 2021-2022 school year.
"We believe that having all incoming ninth-graders begin their high school ELA experience in an unleveled course will be the best way to support all learners, assess students' skills, address any identified 'gaps', attend to social-emotional needs and make more informed recommendations for grades 10–12," Mizoguchi said.
Although there have not been negative complaints from parents of students in the class of 2025, many incoming freshmen that planned on taking the class are not happy with the decision.
"It's the kids' choice if they want to take the class," eighth-grader Olivia Todd said. "If kids thought it would be too much, then they could not take it, and kids like me who thought [honors English one] would be ok would take it."
Many students see freshman year as a great opportunity to try new classes and see what they like. Some incoming freshmen have concerns about beginning an honors English class for the first time during their sophomore year.
"Freshman year is the year that you try things out to see if you like them or not," Todd said. "You are not going to want to try new things sophomore year because that is the year that you do more things that you like. I don't think trying honors English out sophomore year [as opposed to freshmen year] will be good, especially if it has been an option in the past."
Sophomore Samantha Tyska took honors English her freshman year and has reservations about the decision to get rid of honors English for the incoming freshman.
"I am not the biggest fan of the removal of the honors level English for freshmen," Tyska said. "From my experience with a single-level history class for freshman year, I think it's important to have separate classes of college and honors."
Tyska also believes that students should be able to make their own choice on the level of class they are in.
"The choice to be in honors or college seems like a decision for the student to make, not for the school to automatically make for them," Tyska said. "If a student has social or emotional needs, then it is their decision to place themselves in a lower/college class, not the school's."
Tyska asserts that the only advantage to not having honors English for freshmen is that some of the students might be less stressed with one less honors class. However, she believes that the cons outweigh the pros in getting rid of honors English.
"There are many disadvantages to not having an honors class," Tyska said.
Leave a Comment
Donate to Wayland Student Press
Your donation will support the student journalists of Wayland High School. Your contribution will allow us to purchase equipment, cover our annual website hosting costs and sponsor admission and traveling costs for the annual JEA journalism convention.
About the Contributor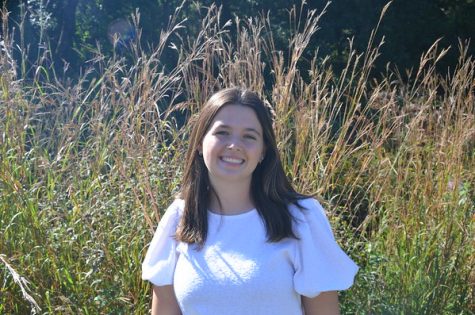 Tess Alongi, News Editor
Tess Alongi, Class of 2023, is a second year reporter and news editor of WSPN. She plays for the high school's softball team. Outside of school, she...