WHS athletes no longer required to play with masks on
The MIAA announced on Tuesday, May 18 that masks are no longer required to be worn by athletes, spectators, coaches, referees, umpires and chaperones. The Wayland School Committee met on Wednesday, May 19 to discuss Wayland's actions on this issue, and it ruled to put in effect the new mask ruling.
Student athletes may choose to continue wearing a mask past the requirement being removed. However, athletes no longer have to wear masks on the bench, in the dugout or when playing in games and practices. There is the exception of indoor sports, where masks are still required. This new ruling gives hope to student athletes that the pandemic is winding down. Many are happy to finally be playing sports without face coverings since playing sports with masks can be difficult for some athletes.
"I do find playing softball to be more difficult when wearing a mask," senior Erin Hines said. "The combination of running, the dirt getting kicked up and the heat plus a mask can make it hard to breathe. We also are outside and, when on the field, we are more than six feet apart a majority of the time so it seemed unnecessary given the conditions of the game. Even when in close proximity to another player it is very rare you would be face to face."
Sports teams have begun holding practices and having games where masks are not required. This change has benefited many players who enjoy playing their sport more without a mask. Also, many athletes frustration has been exaggerated because of the heat and discomfort of exercising with masks.
"I definitely noticed myself breathing heavier, [making] it harder to catch my breath while wearing a mask," freshman lacrosse player Maggie Melander said. "Our first game wearing no masks against Weston I felt pretty comfortable. It was just strange after wearing a mask everywhere for the past year."
Even with the new mask ruling, student athletes are still required to participate in the WHS pool testing program. This program requires athletes to get tested every Friday during their lunch block in order to participate in their sports or any other after school activities.
"We have had kids not get tested [during] the COVID-19 testing program, so they haven't been able to participate in practices and needed to get PCR tests," sophomore baseball player Austin Russell said. "There's also been instances that people come down with colds, including me, [and they couldn't play] because they failed their health watch form. It's definitely a pretty big impact on the team."
The required testing program at the high school for athletes only started after the Fall II season. Also, athletes that have been fully vaccinated past the two week period following the second shot do not have to participate in the pool testing program. However, many athletes have not been able to receive a second shot since the CDC only allowed 12 – 15 year olds to receive the Pfizer vaccine on May 10.
"I have had my first dose, so I feel more safe because I'm probably not going to get COVID-19, but I played sports when I wasn't vaccinated as well," freshman tennis player Kyra Spooner said. "I played soccer in the fall and it was definitely more strict."
Many Coronavirus restrictions have been dropped this spring compared to the fall, winter, and fall II sports seasons at WHS. Looking into the future, many athletes feel optimistic of what is to come. Most believe that by next fall more restrictions will be lifted, and they will play a normal sports season. However, this year's athletes, even with many restrictions being dropped, still have players looking for a more relaxed season, since there are still a lot of aspects of sports different due to COVID-19.
"I hope our team will be able to play in the DCL large, be able to see more teams and even reach a fully open season with zero restrictions," sophomore lacrosse player Billy Burke said. "This season is definitely more relaxed than my winter sport, swim."
Leave a Comment
Donate to Wayland Student Press
Your donation will support the student journalists of Wayland High School. Your contribution will allow us to purchase equipment, cover our annual website hosting costs and sponsor admission and traveling costs for the annual JEA journalism convention.
About the Contributors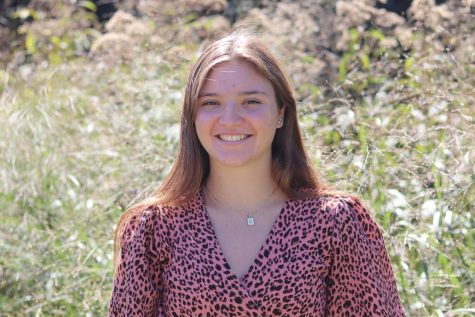 Sophia Oppenheim, Co-Features Editor
Sophia Oppenheim, Class of 2023, is a third year reporter and co-features editor for WSPN. She plays on the school's field hockey and swim team. In her...
Charlotte Thirman, Co-Multimedia Editor
Charlotte Thirman, Class of 2023, is a third year reporter for WSPN and co-editor of multimedia. She plays on the school's field hockey team. Outside...