Top 10 things to do this winter
Dreading the dropping temperatures and upcoming winter storms? Here are some of WSPN's suggestions for how to make the most of these cold, bitter months. Based on the data we received from students at Wayland High School, here are the top 10 most popular winter activities.
Drinking/making hot chocolate:
This classic winter activity seems to be the most popular activity within our school community. Many well known cafes such as Dunkin' and Starbucks offer their delicious hot chocolates throughout the entire holiday season.
However, the process of making hot chocolate can be very delightful after a cold New England winter day. Recreating hot chocolate at home has the benefits of personalizing it to your own taste, and it's much cheaper. There are a wide variety of toppings for hot chocolate, such as contrasting hot chocolate mixes, marshmallows, different flavor syrups, hot chocolate bombs and more.
Here are many different ways to make hot chocolate to your own liking. Get creative with your friends!
Skiing:
Living in New England, there are world-renowned ski resorts just miles away from home. Skiing is a very popular pastime within our community, especially during holiday and winter breaks.
Many people crave the view going up the ski lift and on the top of the mountain. Not only that, but the rush of adrenaline as you're flying down the slopes with family and friends is unmatched.
And who could forget the feeling of walking into a toasty lodge after a long day of skiing in the cold weather and consuming a warm, tasty meal.
There are many ski resorts very close by, such as Nashoba Valley, Blue Hills, Ski Ward and Wachusett Mountain. Get out there and challenge yourself!
Gift swap:
Classic gift swaps, such as the Yankee swap and secret Santa, get many people into the holiday spirit of gift-giving.
Secret Santa is a fun, personal way to get a gift for a friend. With each group member drawing a name, and a wish list given, the gift-givers are kept a secret until the very end. It creates an interesting dynamic with the anonymity involved in the gift swap.
The Yankee swap is also fun, but much more randomized with every member buying a general gift that they think could be enjoyed by everyone. Everyone picks a number and chooses a random gift in that order. However, the person after can choose to keep or exchange the gift with someone before them. At the end, the person who went first can pick any gift that they want from all of the gifts that have now been opened. It is a tradition of many, and a lot of fun. (Also can lead to LOTS of spite)
Making Christmas cookies:
Baking holiday treats and making Christmas cookies are great ways to make memories with friends and family. There are so many different types of cookies to make and so much can be learned from baking.
It's even a tradition in many families to give out Christmas cookies during the holidays, which makes baking them an even better activity to do. It seems that many movies include a scene of someone making holiday treats with holiday music in the background, surrounded by friends and family, so we might as well give it a try.
Decorating them can easily be just as much fun. Try making all of the different types of cookies here!
Holiday/gift shopping:
Gift shopping is a great way to show your loved ones that you care by choosing personalized gifts for them. There are so many stores to choose from, with outlets and major malls offering major deals around Black Friday, Cyber Monday and New Year sales.
As the U.S. vaccination rate grows, in-person holiday gift shopping is much more safe. Although online shopping still remains a viable option, the action of scurrying between stores to find the perfect gift for the people you care about is fulfilling.
Decorating:
Decorating your house during the holiday season can bring much joy to you as the homeowners. There are many ways to decorate, with customization completely up to you.
You can decide to DIY or just buy them from the store. Depending on the specific holidays, the theme can vary greatly. For example, Hanukkah decorations include menorahs, blue and white lanterns, fairy lights, stars and so much more.
Ice skating:
As basic as it may seem, a pair of ice skates and an ice rink can be so much fun with your family and friends.
There are a handful of ice rinks around Massachusetts that have their tickets on sale for less than $30. Many lakes and ponds get frozen over and are a cheap alternative as well. Skating can be tricky at first, but it can be picked up pretty quickly. Regardless of experience level, you and your friends are sure to have a blast.
Building a snowman/snowball fight:
Although many people deem this activity as childish, they could not be more wrong.
Since New England is infamous for its surplus of snow every winter, we might as well take advantage of it.
The snow is a canvas, and you're the artist. You have unlimited space to build snowmen, throw snowballs with friends or even make angels. After a fun day in the snow, going back inside to bundle up with hot cocoa and a holiday movie can build memories that will last a lifetime.
Traveling:
With New England's freezing winters, most people would rather be somewhere warmer, more tropical or just a change in scenery.
Many families take advantage of the two-week break during the end of December to take a trip to a new place, explore or relax.
Some of the most popular places that people go during Christmas include Dubai, Paris, Budapest, Rome, Bangkok, Berlin, Barcelona, New York, London and more, all of which offer something unique.
Have a look for yourself and plan your family's upcoming holiday vacation!
Ugly sweater party:
As the holidays are approaching, ugly sweaters are beginning to populate the racks of clothing stores everywhere. While an ugly sweater can leave you asking the question, "who would wear that?", it is the perfect way to flaunt the best of the worst.
Although an ugly sweater party is similar enough to any Christmas party, the attire makes all the difference. It is a great way to spend some much-needed time with friends and family, with something other than school and work to talk about.
Many games surrounding these sweaters can be played as well such as guests voting on the ugliest one. Additionally, friends and family can spend this time making a custom DIY ugly sweater.
The holidays are some of the most exciting, festive times of the year for many. Time with friends and family can be spent doing all different types of things. These activities listed can be just a few. Enjoy and happy holidays!
Leave a Comment
Donate to Wayland Student Press
Your donation will support the student journalists of Wayland High School. Your contribution will allow us to purchase equipment, cover our annual website hosting costs and sponsor admission and traveling costs for the annual JEA journalism convention.
About the Contributors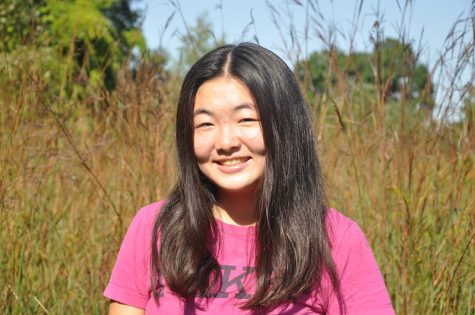 Selena Liu, Staff Reporter
Selena Liu, Class of 2024, is a first year reporter for WSPN. She runs for the high school's cross country and track team, as well as playing for the...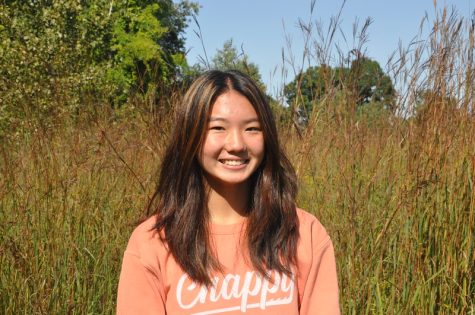 Tina Su, Staff Reporter
Tina Su, Class of 2024, is a first year reporter for WSPN. She swims on the Wayland swim team and for her club team, Crimson Aquatics. She plays in the...