Meet the 2023-2024 SADD leaders
Since the founding of SADD (Students Against Destructive Decisions) 40 years ago, SADD leadership is passed down to the next class every spring. Eight-year SADD advisor John Berry and current senior leaders select the SADD leaders for the next year following an application process. For the two months after leadership roles change, the senior leaders aid the new SADD leaders.
Lilly O'Driscoll: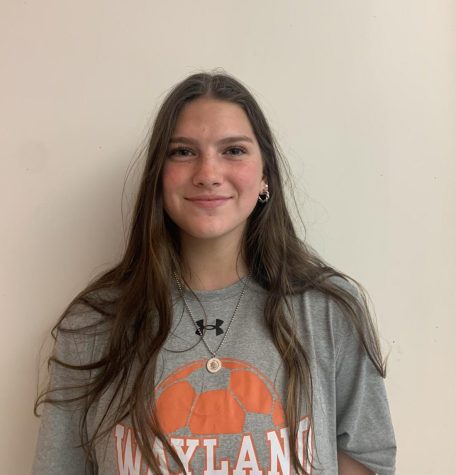 After being inspired by friends and family to join the club, junior SADD leader Lilly O'Driscoll has been a member of the club since joining her freshman year. She applied for a SADD leader position in order to continue outreach in danger prevention.
"I've always tried to offer my ideas at meetings on how to improve our community and school on the topic of making smart and healthy decisions," O'Driscoll said.
O'Driscoll believes true change goes beyond just promoting SADD's message in a classroom setting.
"It is important to know how to make someone feel comfortable and safe in all aspects of everyday life," O'Driscoll said
Lily Mele: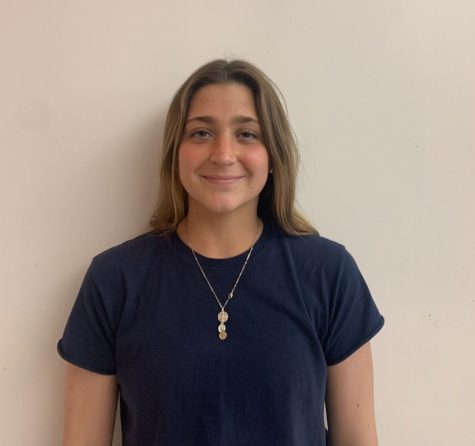 Similar to O'Driscoll, junior SADD leader Lily Mele also had family members involved in the club. Both of her older siblings had not only been members of SADD at WHS, but had also been leaders themselves.
"I joined SADD because my siblings had always done it, and it seemed like a very interesting club with a great purpose," Mele said.
SADD typically has around six to seven leaders, making it one of the larger leadership boards of clubs at the high school. As a result, the various leaders are able to bring their own perspectives and ideas to the position.
"I think we are all great leaders, but something about each of us is that we all come up with very unique ideas for the club," Mele said.
Abby Raftery: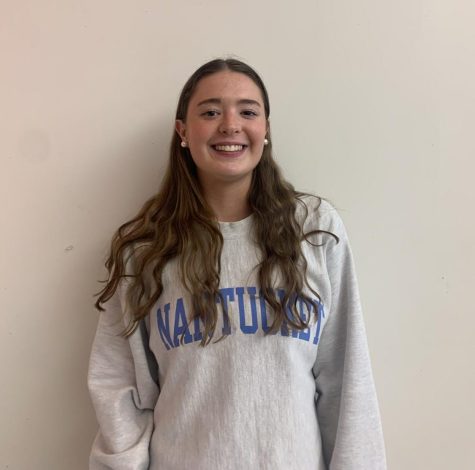 Similar to the other SADD leaders, junior Abby Raftery also joined the club her freshman year. Along with her leadership in SADD, Raftery also has experience as co-president of the Student Advocacy Committee at the high school.
"I strongly believe in what SADD stands for and I think it's important that others do too," Raftery said. "I never want to see a tragic event happen in Wayland because of a dangerous decision that someone made, so being a part of SADD is not only important for those in the group, but everyone around you too."
Maggie Melander:
Junior leader Maggie Melander also joined SADD her freshman year. During Melander's early years of high school, the SADD leadership left a positive effect on her going forward.
"I would look up to the leaders as role models because they gave such a positive impact on the club and they taught me a lot," Melander said. "I wanted that same thing to happen for underclassmen if I was a leader."
Giovanni Sebastianelli: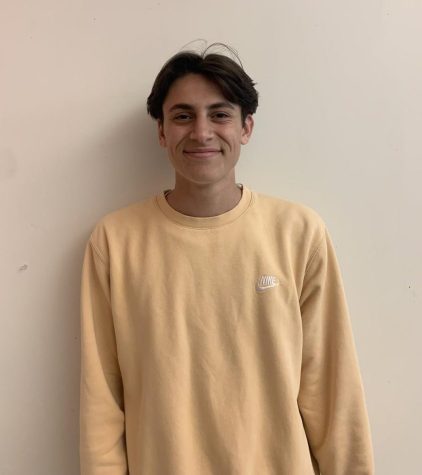 Junior SADD leader Giovanni Sebastianelli became interested in the SADD leader position to improve the safety of his community. Since joining his freshman year upon his brother's advice, he has become an active member of the club and has valued the experience.
Sebastianelli is looking forward to hosting events for students during SADD's promotional week. Each year, the club works together to come up with ideas for these events, and the leaders work to organize them.
"I plan to bring really fun and interactive activities to the school during Safe Driving Week," Sebastianelli said.
Missy Prince: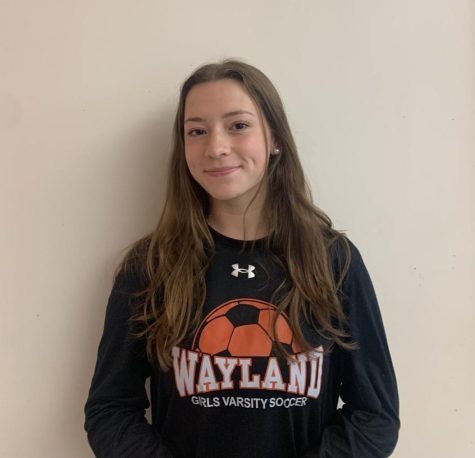 Since joining the club her freshman year, junior SADD leader Missy Prince has become more inspired by the work of SADD.
"I first joined SADD honestly because my friends were in it, and I wanted to be involved at school," Prince said. "I didn't realize until after joining how important the purpose of the club is and how much I would end up caring about it."
This year, Prince aims to expand the influence of SADD in Wayland.
"I hope that we can expand SADD throughout the Wayland community," Prince said. "This means racing out and connecting with parents, middle schoolers and the rest of the community to spread our message."
Through her new position, Prince will lead students in having important conversations with their own peers.
"Students are constantly told what to do and what not to do by adults, so oftentimes things we're told get lost or disregarded," Prince said. "SADD is extremely important because we highlight the message about healthy decisions by making it a conversation between peers. Students are much more likely to respond to this, and the message will resonate more and really make people think about their decisions."