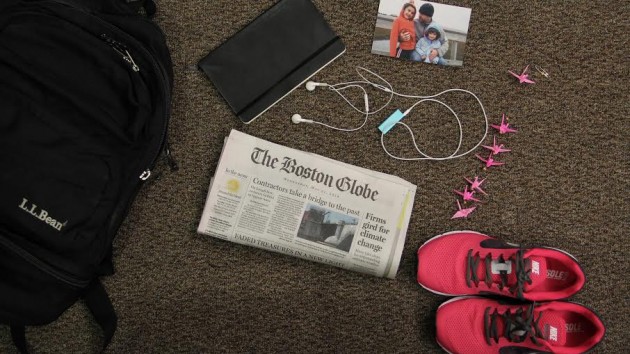 [/caption]
Running shoes: I go walking or running every day.
Newspaper: I don't read a lot of books anymore, but I read the newspaper seven days a week.
Paper cranes: They represent long life and good luck, both of which I hope to have.
iPod: I listen to music all the time. Everything from Gregorian Chant to The Black Keys.
Journal: I had a diary as a teenager, but then I stopped writing. In the past year or so I started to journal again. I write about everything, from the good, the bad and the ugly.
Family Picture: I couldn't go five days without them, so I guess I'd have to put in a picture of them instead.