Despite low membership, K-Pop to perform during winter week
Club's future uncertain due to graduating seniors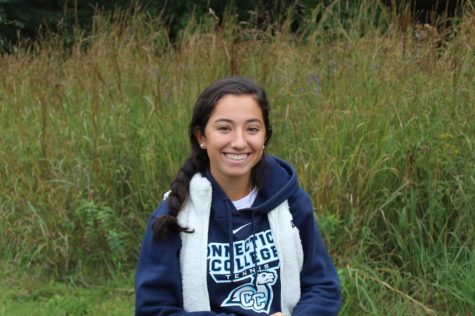 More stories from Nicole Erdekian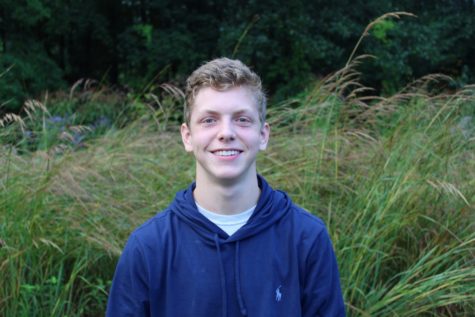 More stories from Willie Roberts
The WHS K-Pop club plans on performing its two annual shows this year. The first show will take place during Winter Week, while the second will be later this spring.
Senior Clarissa Briasco-Stewart, leader of the team, is preparing the group for their upcoming annual Winter Week show.
Practices used to be held on Mondays, Wednesdays and Fridays after school. However, due to the number of students in the group who also participate in the Wayland High School Theatre Ensemble (WHSTE), scheduling has been more difficult this year.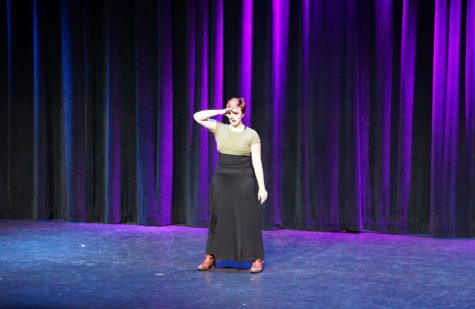 "Most of the people interested in K-Pop are also interested in WHSTE, and WHSTE has started having production meetings every Wednesday, so we can't rehearse on Wednesdays anymore," Briasco-Stewart said. "So this year, we've been rehearsing twice a week on Mondays and Thursdays."
In past years, practices began after the club fair. But due to the fall play this year, rehearsals did not take place as often.
"Yeah, rehearsals have been going slowly," Briasco-Stewart said. "[But] now, after winter break, we've been working a lot harder to get ready."
According to Briasco-Stewart, the group's routine practices consist of watching professional K-Pop videos, memorizing those dances step by step and having fun.
"It's just a fun environment," Briasco-Stewart said. "Frequently, I [go to the] club in a bad mood, and someone has the computer open with a meme, and I'm just laughing my head off."
The team does not choreograph their own dances, as each song they choose is already matched with a dance.
"When the songs come out, it's a song with a [dance]. Then, when they're performed live, the group that performed it performs the dance while singing," Briasco-Stewart said. "So we just copy the dances. In Korea, if there's a really popular song, the dance becomes popular too."
Since the group deals with a range of talents in its members, teaching everyone the dances can be difficult at times.
"To teach everyone the dances, I have to know it first," Briasco-Stewart said. "I actually learn really well from tutorials. So for the popular songs we do, even if they're difficult, I can learn them from [watching] a tutorial. If there is a popular song and a good tutorial, I can force myself to learn something in about a day."
According to junior Lilly Brooks, some of the members will learn dances over the summer to make teaching others easier.
However, finding dances that fit with the team can be a major challenge. K-Pop only has five members dancing in this year's Winter Week show, which limits the dances they can choose from.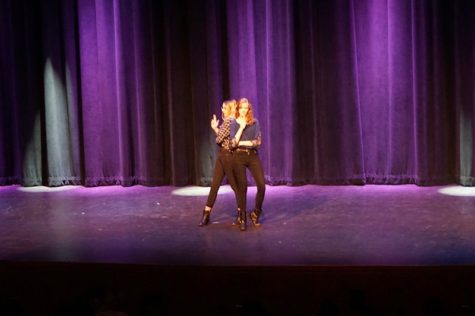 "Because we only have a couple of people and not everyone can be in every dance, we have to cut down the dances and adapt them for fewer people, which can be hard depending on the choreography," Briasco-Stewart said. "It also limits the choreography we can do because if the [dance] needs ten people we can't do it."
Briasco-Stewart and Brooks agree that low membership numbers represent the club's biggest challenge and raise the questions of the group's chances for survival in the years to come.
"[Almost] the entire club is seniors, so we're only going to have two members next year if no one joins," Brooks said.
During their upcoming shows, club members will do their best to advertise the club. But as of now, according to Brooks, K-Pop's future does not look very promising.
"If we can't get enough people to join, we probably aren't going to have a [Winter Week] show [next year]," Brooks said. "[But] maybe we'll still do something for the talent show. Honestly, I don't know."
Leave a Comment
Donate to Wayland Student Press
Your donation will support the student journalists of Wayland High School. Your contribution will allow us to purchase equipment, cover our annual website hosting costs and sponsor admission and traveling costs for the annual JEA journalism convention.
About the Contributors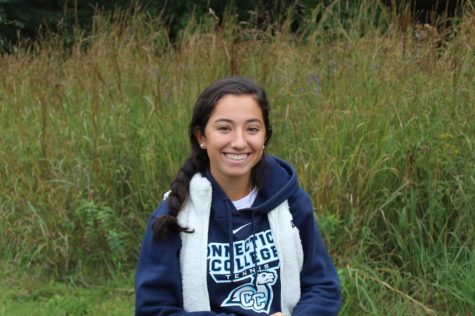 Nicole Erdekian, Social Media and Pop Culture Editor
Nicole Erdekian, class of 2019, is the social media and pop culture editor this year. She is in her second year of journalism. In her free time, she plays...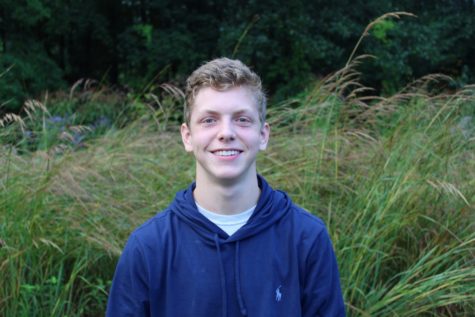 Willie Roberts, Staff Reporter
Willie Roberts, class of 2019, is a staff reporter for WSPN. He plays football for Wayland High School. In his free time, he hangs out with his friends...