Is it love at first sight: The college search process without campus visits
Before the dawn of COVID-19, the mere thought of being prevented from touring colleges in person seemed unprecedented. However, juniors and seniors are currently facing this reality. Due to the pandemic, many colleges are limiting their in-person tours and are resorting to methods such as virtual tours.
The Class of 2021 is faced with many challenges in the college selection process because of COVID-19. Typically, most students begin their college search process during junior year. However, this year's senior class missed out on this crucial time due to the pandemic and is forced to base their college decisions on other factors.
"I committed to a school that I saw once," senior Jenna Brandaleone said. "I saw it for a few hours, and that's kind of a scary thought, to be honest. Even if you've been there for a day, it looks different every single time you go back, especially if the weather has changed."
Despite missing a year of potential college visits, many students started the college search process since pre-pandemic which alleviated the situation.
"I think I did a pretty good job [researching colleges] because when I was a sophomore, I had already started looking pre-pandemic when my dad was on a business trip or [when I was on another trip]," Brandaleone said. "I would go to the city, and we would see some schools, so I had an idea of what I would want and what I was looking for."
Although many colleges offer virtual tours to students, many students feel that these tours lack many aspects, and they face difficulties judging a school solely based on its virtual tours.
"We were able to see virtual tours, and there were Q&A Zoom sessions," Brandaleone said.
"
Virtual tours are not the same as being in-person because when you get to walk around a campus and understand the vibe of the students that's given to you [and] shown around campus, you can see if you really click there or if you feel this cliche moment of being at home."
— senior Jenna Brandaleone
Similarly, some members of the Class of 2022 are also struggling through the college process due to the many modifications that are in place due to COVID-19 regulations.
"[COVID-19 has] made it difficult to decide whether I'd like the school environment," junior June Kim said. "Even if I go [to the school], not enough students will be there for me to understand what the school is normally like."
Many juniors are brand new to the college search process and are adapting to the new restrictions when looking at schools. Furthermore, many accept the current process as the "new normal" and are adjusting as best they can.
"It's obviously not normal, but it seems normal to me because I don't know the difference of how it's supposed to be," junior Nina Price said. "Virtual tours are the only reference I have. It's hard to understand how you like a school through a virtual tour, and it's annoying."
One challenge that many juniors are facing is the lack of in-person college visits. These visits are crucial in helping students determine which schools they are interested in, and restricting them is tough on many.
"I find it hard to understand the vibe of the school [from an online tour,]" Price said. "Some colleges handle virtual tours a lot better than others, but then it's questionable if I liked [the college] or not because the virtual tours are hard for me to try to evaluate my feelings on."
Due to the lack of in-person tours, many colleges are offering virtual tours. The goal of these tours is to allow students to look at colleges without risking an increased spread of COVID-19. The virtual tours vary for every school, and many hold differing opinions on whether or not they are helpful in their search process.
"I sometimes like the virtual tours because I don't have to go there, which I think is nice because I can get a little preview, but then sometimes it's annoying because I feel like I can't evaluate if I like the school or not just off the tour because it just gives it less evidence in my brain as to if I like it or not," Price said.
"
It makes me worried because I could be writing off a school because I'm not interested in it, or is it just because I didn't like the virtual tour."
— junior Nina Price
Additionally, many students are struggling to select their schools, due to the shortage of information available to them. During a typical year, in-person visits are a huge factor in determining where your interests lie. However, their absence has created many struggles.
"It's hard to narrow down my list because I don't know enough about each school," junior Grace Stephenson said.
Even though some juniors admit to enjoying virtual tours, many agree that it's impossible to replace the experience of visiting a school in person with an online tour.
"I did one in-person tour, and the virtual tours can't even compare to them at all because you get to see everything and meet all the students there and like get a vibe of the campus and how it would be to walk around there, how big it is, is the campus super spaced out or like what do the accommodations look like and learn little weird facts on the tours from actual student perspectives," Price said. "So, I feel like sometimes the virtual tours are good, but in the long run, not because you don't get as much information and don't get to experience what campus would be like if you were there normally."
Although COVID-19 poses many challenges, many students feel hopeful that the restrictions and rules currently instated will restore normalcy to the college process.
"I feel like when people are getting vaccinated now, and more people getting vaccinated, it can lead to more light at the end of the tunnel," Price said.
Leave a Comment
Donate to Wayland Student Press
Your donation will support the student journalists of Wayland High School. Your contribution will allow us to purchase equipment, cover our annual website hosting costs and sponsor admission and traveling costs for the annual JEA journalism convention.
About the Contributors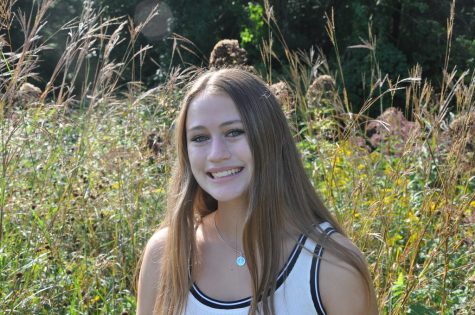 Delia Caulfield, Copy Editor
Delia Caulfield, Class of 2023, is a second year reporter and copy editor for WSPN. She plays soccer, softball and runs track for the high school. Outside...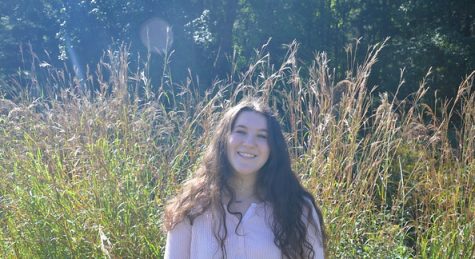 Charlotte Thirman, Co-Multimedia Editor
Charlotte Thirman, Class of 2023, is a second year reporter and co-editor of multimedia for WSPN. She plays for the high school's field hockey team....