ICYMI – Week of May 31: Supreme Court Case, no finals and art for charity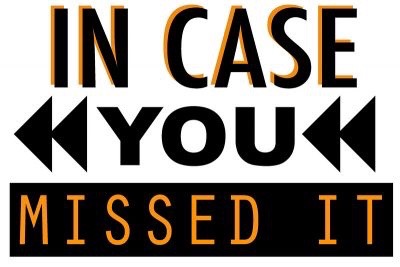 In the weekly series, "In Case You Missed It," News Editor Tess Alongi summarizes stories from the past week with links to the corresponding WSPN article.
News:
Staff Reporter Michael Nechipurenko talked to students about a Supreme Court case and the effects it could have on high schoolers.
"After someone viewed Levy's post, which was deemed inappropriate and in violation of school rules, they notified her cheerleading coach, and school officials suspended Levy from the cheerleading program for one year," Nechipurenko said.
Multimedia:
Editors Olivia Tawakol and Charlotte Thirman brought viewers along to the annual hypnotist show done by Peter Gross. WSPN's Delia Caulfield and Tawakol recorded student councils last event this year, the Students vs. Faculty Kickball Game. WSPN's Jacqueline Cahaly and staff reporter Ellie Smith talked to Olivia Gordon about the art she does for charity.
Opinion:
WSPN's Olivia Tawakol voiced her opinions on how the new mask mandate is bringing us closer to normal. WSPN's Emily Roberge talked about the recent rise in antisemitism and how people must act now.
WSPN's Delia Caulfield talked about the benefits of no finals this year due to COVID-19 and how it effected the school year. Editor Genevieve Morrison spoke about the Arizona audit and how she believes it is embarrassing.
Broadcast:
Editors Deirdre Brown and Jacqueline Cahaly, along with staff reporter Ellie Smith, recorded Episode 28 of their series, "Weekly Breakdown."