Politipress: Progress, no matter how late, cannot be ignored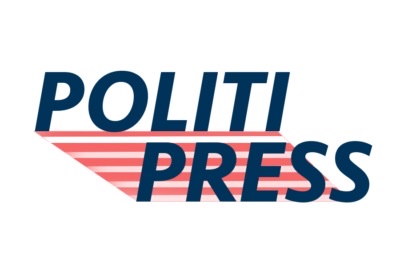 We've all heard the tale of Emmett Till. History books tell a story about a 14-year-old boy from Chicago on a visit with his family in the South. As a city boy in the small town of Money, Mississippi, he was caught in deadly trouble when he was kidnapped by two white men and ultimately murdered. This wasn't just a story, though. It happened. On a windy night, a boy's life was taken in a way that only a mother's nightmares could imagine. For the crime of whistling at a white woman, he endured a brutal, racially motivated death. To add insult to frightful injury, it only took five days for a jury of his "peers" to decide that his assailants were innocent. For one hundred years, that case set a precedent for how the United States looked at hate crimes.
No matter how much time passes between Emmett's death and present day, his life and death remains the poster child for racially motivated violence. That black and white photo of his body sends a chill down anyone's spine, no matter how long ago it was. After all, it happened, and there's nothing we can do to take his life back. Even more terrifying is the fact that Till was far from alone in his experiences. Between 1877 and 1950, 4,400 Black people were lynched. We cannot regain their lives either. Not theirs, not Ahmaud Arbery's and not George Floyd's. We can't rectify any of the trauma done to the Black community between that day in 1955 and March 30, 2022.
That is the date when lynching was designated a federal hate crime. Lynching wasn't a hate crime when Abraham Lincoln was elected president, nor when the first man landed on the moon. It wasn't a hate crime when Will Smith punched Chris Rock at the Oscars this past Sunday. So yes, this law is a welcome progression, but it's tough to reconcile this vast expanse of time, and how we could have been this slow to change.
The Emmett Till Law, as it has been dubbed, calls for a sentence of up to 30 years in prison for anyone convicted of committing a hate crime resulting in serious injury, death, sexual abuse or intent to kill. It passed unanimously in the Senate. This is a huge step forward for the wellbeing and safety of all Americans.
Even through the progress of the past twenty years, after electing our first Black president and the racial reckoning that was the protests following George Floyd's death, progress is more recent than we like to think. Some might think that this legislation is better late than never, which might be true. But it's impossible to ignore the decades of lives that have been lost without adequate justice.
When I look at the passing of this law, my first instinct is bitterness. I want to resent our government for waiting this long to ensure justice. I want to cry for all the lives lost. But with a simple word: "passed," I can feel the strength of the Black activists and lawmakers that have been fighting tooth and nail for this legislation for hundreds of years.
The first version of this legislation was introduced in 1900 by Representative George H. White of North Carolina, the only Black person in Congress at the time. He was the first to fall short of this goal, but far from the last.
In 2018, when Vice President Kamala Harris was a California senator, she and New Jersey Senator Cory Booker introduced the Justice for Victims of Lynching Act. This bill would make lynching a federal hate crime, but it never made it to the House of Representatives. Senator Rand Paul of Kentucky led the dissenting charge, stating that "the people who are putting this forward are putting forward some sort of symbolism."
And yes, this law is largely symbolic. There are numerous state and federal protections against assault and murder, even hate crimes. But none have so explicitly attempted to name the most evil sin, and no law has been able to secure federal protections against racially motivated crimes. The fact of the matter is that 120 years ago, a jury of Americans would not convict the murders of Emmett Till. Today, President Biden signed a law with Till's name on it on the lawn of the White House. This progress cannot be understated.
Congress has attempted to pass some version of this legislation 250 times over the past century. Every single time it has been shut down. This includes during reawakenings of the KKK, following Emmett Till's death and even the Civil Rights Movement of the 1960s. None of these have been enough to bring about change. Until now.
By receiving an unanimous vote in the Senate, and with just three dissenting votes in the House of Representatives, the passage of the Emmett Till Law has shown that for the first time in history, our legislative branch and government at large, is united against hatred.
"The bipartisan support this bill has achieved underscores the importance of meeting this moment, of reckoning with the past, and of finally being able to say that we did the right thing," Booker said.
Celebrating alongside Booker and Harris is Walter White, the assistant secretary of the NAACP in the 1910s and 1920s. Though he identified as a Black man, his fair skin and straight, light hair allowed him to pass as white. Through this ability to shape-shift in white society, he was able to successfully investigate 41 lynchings, getting the toughest information out of witnesses and assailants who saw him as just another white man.
Ida B. Wells is also smiling today, a Black female journalist in the American South during Reconstruction, who told the harrowing stories of lynching in her community to an audience that wanted her dead. Her work shed a much-needed light on the abuse of Black people, and forced America to look hatred straight in the face.
March 30, 2022, was a day of hope. It showed that we have the capacity to go beyond our past mistakes, and to learn from history's tough lessons. In passing this bill, though, our government cannot be absolved of the guilt of two hundred years of discrimination. Black people have fought too long and too hard for this moment to be sullied by resentment. So, I too, will put aside my hurt and smile. Because we owe it all to them.
This law won't stop lynching. It won't stop violence, and it won't stop racism. What it will do is give families some peace of mind. In the face of these daunting forces, it makes a difference to know that the law is behind you. This is something that couldn't be said until March 30, 2022.