Opinion: Erling Haaland is the best soccer player in the world right now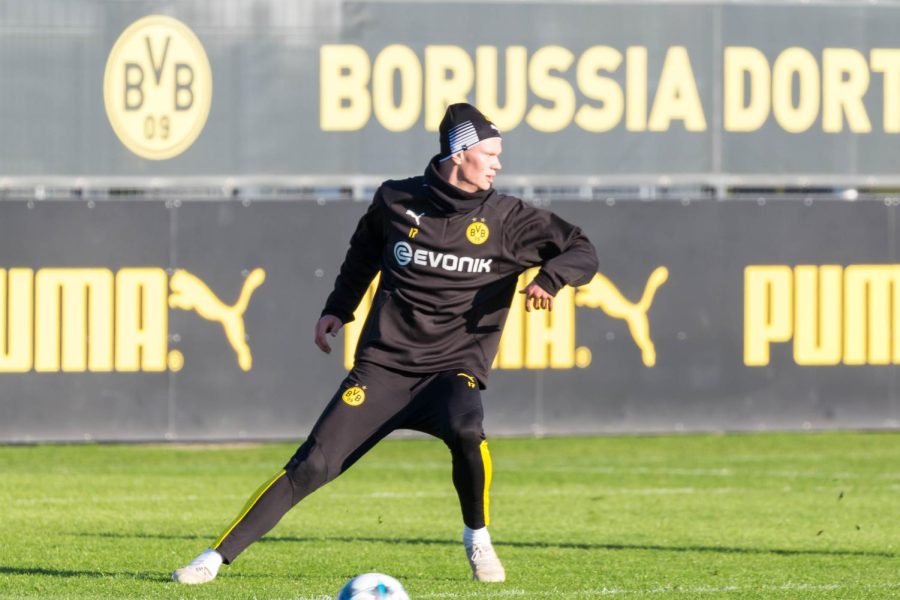 Erling Haaland is accomplishing the impossible in the soccer world, and his records are innumerable and undeniable. It would be a crime to disregard Haaland in the conversation of who is the best soccer player in the world right now.
Yes, there are many other great players who have done incredible things this season. The French player Kylian Mbappe scored a hat-trick in the recent 2022 FIFA World Cup in Qatar, and English player Harry Kane just became Tottenham's leading goal scorer. However, these accomplishments pale in comparison to those of Haaland.
Haaland is a 22-year-old Norwegian soccer player who currently plays for the English club Manchester City. In one of the most esteemed leagues of soccer, the Premier League, Haaland has managed to score 32 goals in only 28 games, a respectable 1.143 goals per match average.
To put this into perspective, Argentine player Lionel Messi, who is widely regarded as one of the best soccer players of all time, scored 50 goals in only 37 matches during the 2011 and 2012 season – not including Champions League. This is widely regarded as Lionel Messi's best season. His average goals per match statistic was 1.351.
Haaland still has nine games to reach Messi's 1.351 goal average which, at the moment, is very possible. Haaland is also in the lead to win the Premier League Golden Boot, an award presented to the leading goalscorer in the Premier League. Keep in mind that the 2022-2023 season was his very first season playing in the Premier League, which makes his Golden Boot campaign all the more impressive.
Erling Haaland has also scored 11 goals in seven matches in the most prestigious club competition, the UEFA Champions League (UCL). Additionally, if Manchester City advances to the final of the UCL, Haaland will have four more matches to break the record of 17 goals in a UCL set by Portuguese player Christiano Ronaldo.
In the same competition, Haaland scored five goals in a match against soccer club RB Leipzig, tying Messi's record for the most goals by a player in a single UEFA Champions League knockout stage game.
While these stats are more than impressive, records are even more important. At only the age of 22-years-old, Haaland has a list of records to his name. This list of records is crucial to why Haaland is the best player in the world right now, due to the fact that many of them were broken during this season. In addition, Haaland's young age gives him time to add more to his name. Top level professional soccer players retire around the age of 37. Haaland still has 15 years to tack on records to his list and if he continues at this rate, he may go down as the best soccer player of all time.
However, what may be even more shocking than his list of records is how fast he's scoring goals. For his club and country soccer teams, Haaland has scored 201 goals. At 22-years-old, Messi had scored 140 goals, and Ronaldo had only scored 102 goals. The Norwegian still has three more months before he turns 23-years-old, and it's bewildering to think of how many more goals he could score before his birthday. At this rate, I believe that Haaland will end his career with the most goals scored in all of soccer history.
Let me play devil's advocate for a second. Haaland's goals may not be very attractive or entertaining, and most of his goals are simply him finishing a rebound or a cross from one of his teammates. You won't see him dribble through defenders or shoot incredible free kicks. Because of this, many fans call him a "tap-in merchant."
Well, maybe he is a tap-in merchant. However, that doesn't change the fact that he puts the ball in the back of the net. Fans often seem to get a misconception about goals. A goal is a goal. Each time a player puts the ball into the back of the net, they get one point. They don't get extra points if they dribble through a team and score. Soccer players don't get extra points if they score a 40-yard free kick like in American football. In a sense, a tap-in is just as important as any other goal. Plus, Haaland's job isn't to score pretty. His job is just to score. And he does his job well.