The purpose of Club Fair is to inform students about the different clubs at WHS, and give club leaders the opportunity to promote their club among the student body.
WHS will follow an extended advisory bell schedule, and students are expected to go straight to the Field House after their second block class. Students should check in with their advisor once they get to the Field House.
Many clubs will have tables set up in the Field House with sign-up sheets and information about the club. Students are encouraged to stop by club tables, but should remember to be cognizant of other students who are also interested in the club.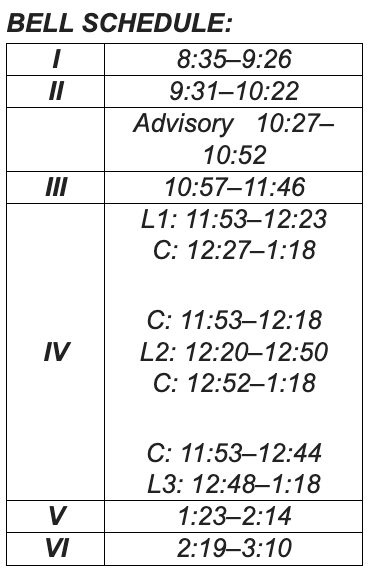 "We want [students] to explore, but please don't linger too long," Student Council Co-Advisor Charlie Keene wrote in an email to students. "There are over 800 students who want to take a look at many clubs, so make sure you are giving room when you can."
If students do not get the opportunity to visit a club that they are interested in during Club Fair, there will be more opportunities for students to connect with the club and its leaders. Keene wrote that the Student Council will follow Club Fair with a list of clubs, advisors, leaders and meeting times so that students can still sign up for their desired clubs after Club Fair.
"There will be more opportunities to learn about the amazing clubs we offer, keep an eye on our announcement screens and your emails for additional updates," Keene wrote. "New clubs are being developed each year, so we will have an updated website with links after the club fair as well."