ICYMI: Week of October 12- New sports package, election concerns, fall activities
In the weekly series, "In Case You Missed It," News Editor Taylor McGuire summarizes stories from the past week with links to the corresponding WSPN article.
News:
Editor Taylor McGuire shared the special bell schedule for Thu. Oct. 15, and WSPN's Sammy Johnson revealed the new sports package that WSPN has implemented to enhance the sports section of the publication.
WSPN's Katherine Kim spoke with students from Natick High School to find out more information about the party that led to Natick switching back to remote, and Natick canceling its SAT test that was supposed to occur on Oct. 3.
Features:
WSPN's Caterina Tomassini looked into the email that was written by seniors Josh Schreiber and Michael Long and was encouraged to be sent to a group of faculty and administrators. The email listed the problems that Schreiber and Long, along with their peers, have noticed within remote learning.
WSPN's Jonathan Zhang wrote an informational article that includes all the details students need to know about returning to school with hybrid learning. Meanwhile, WSPN's Sidney O'Rourke spoke with the creators of a club at WHS, "Lunch Bunch."
Sports:
WSPN's Garrett Spooner interviewed students who have opted out of playing a sport during the fall season due to the possibility of contracting COVID-19. Schreiber broadcasted the highlights from the girls varsity soccer game against Weston, where they won 3-1.
Multimedia:
Editor Emily Staiti and reporter Kaitlyn Mabe went into WHS and took pictures of the changes in the school that were made to comply with social distancing. Staiti also composed a video of various teachers' schedules and lives during remote learning.
A&E:
Editor Alyssa Dickstein wrote another installment of her series, "The Good News," to brighten readers' days. Reporter Rebeca Kamens-Gil gave readers a list of 10 activities to do during the fall while staying socially distant.
Opinion:
Editor Atharva Weling expressed his concerns for the upcoming election, and how it is going to affect America no matter who wins.
"If you are fortunate enough to be one of the few seniors or juniors to nudge your way past 18 before Nov. 3, vote like your life depends on it, because it does," Weling said.
About the Writer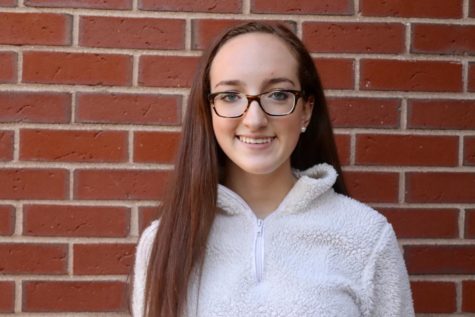 Taylor McGuire, News Editor
Taylor McGuire, Class of 2022, is the news section editor for WSPN, and this is her second year in the staff. She is a part of Window Dance Ensemble at...