ICYMI: Week of October 19- Free lunch, DearWayland, Halloween countdown
In the weekly series, "In Case You Missed It," News Editor Taylor McGuire summarizes stories from the past week with links to the corresponding WSPN article.
News:
WSPN's Remmi Shaw and staff reporters Ellie Smith and Jackie Cahaly have started a new series, "Weekly Breakdown," where they talk through Wayland's latest news for that week.
Editor Taylor McGuire informed readers that the Wayland Food Service Department will be offering free lunches for WHS students for the entire 2020-2021 school year.
Features:
WSPN's Sidney O'Rourke spoke with WHS students about their thoughts on the previous presidential debates between President Donald Trump and former Vice President Joe Biden.
WSPN's Joanna Barrow wrote a five-part article on the Instagram account, DearWayland, which shares anonymous stories of sexual assault and harassment in the Wayland school system.
Sports:
Editor Sammy Johnson and WSPN's Lauren Medeiros caught readers up on the Fall II sports, and what they're doing to prepare for their seasons in Feb. Meanwhile, WSPN's Garrett Spooner reported on how athletic team players are staying motivated, despite having no ultimate state tournament because of COVID-19.
WSPN's Emily Staiti and Medeiros posted a gallery of the field hockey game where Wayland lost to Concord-Carlisle with a final score of 1-2.
A&E:
Editor Alyssa Dickstein and WSPN's Caterina Tomassini started a 13 night countdown to Halloween, posting a new spooky quiz everyday.
Guest writers Sophia Mastrangelo and Maria Perdomo published the first installment of their series, "The Bachelor Rewind," where they will write a summary of the Bachelor/Bachelorette episode from that week.
Opinion:
WSPN's Julia Raymond shared her concerns with the hybrid learning model, and how it does not make up for lost time and curriculum.
About the Writer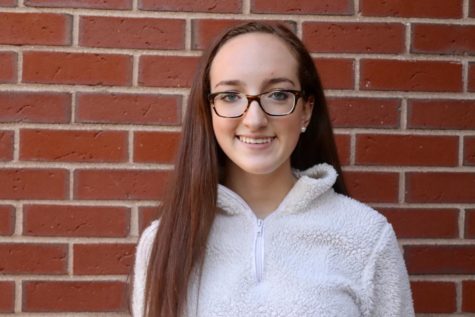 Taylor McGuire, News Editor
Taylor McGuire, Class of 2022, is the news section editor for WSPN, and this is her second year in the staff. She is a part of Window Dance Ensemble at...