Warrior Weekly: MLB free agency predictions
Following a 60 game sprint in which the Los Angeles Dodgers came out as the World Series Champions, we have one of the more star-studded free agencies we've seen in quite a while, including the 2020 NL CY Young Trevor Bauer who is expected to be on the move.
Here are my predictions for where some of the top free agents will end up this year:
Trevor Bauer (Reds): San Diego Padres
Being from Southern California, I think Bauer would fit very nicely with the Padres. With Mike Clevinger done for the year after undergoing Tommy John surgery, the Padres desperately need a starting pitcher to help out their powerful lineup. It would be a fitting reunion for former Cleveland Indians teammates, Bauer and Clevinger, that I think would be very enticing for Bauer. Also, the Padres have shown with guys like Manny Machado and Eric Hosmer, they're willing to pay the price.
DJ LeMahieu (Yankees): New York Yankees
After finishing third in MVP voting in 2020 and winning the AL batting title, DJ LeMahieu is the perfect combination of versatility and clutch hitting. The Yankees are in desperate need of a player who hits in the clutch, and isn't a home run or bust. In 2018 when asked if he would trade superstar prospect at the time, Gleyber Torres, GM Brian Cashman quickly turned that down by saying "Come on now, I've got to walk around this city." The same should be said about LeMahieu as they can't afford to lose him to the Mets or the Red Sox.
JT Realmuto (Phillies): New York Mets
New owner Steve Cohen is loaded and has said he's willing to spend some money to get the Mets back to a superpower. What better statement to make than to sign the best catcher in baseball as your first move? Realmuto would be a valuable asset in the New York Mets already strong lineup, and fill a huge need at the catcher position. The Mets love to go after superstar catchers (i.e. Wilson Ramos) and I expect Realmuto to be the next.
George Springer (Astros): New York Mets
I said the Mets would make a splash didn't I? I could easily see the Mets going all-in this offseason and getting the fan base excited again about their future. The Mets have a solid lineup, but they could use a center fielder, and I would not be surprised if they decided to go out and get the best one. They have salary space with Robinson Cano now suspended for the whole year, and Steve Cohen has plenty of money.
Marcell Ozuna (Braves): Chicago White Sox
After an incredible short season, many teams will be looking to sign Ozuna, but I think the White Sox will come out on top. Marcell Ozuna will probably sign with a team that missed out on Springer, and after the Mets go all out for Springer, look for the White Sox to swoop in and make their lineup that much better with a veteran power presence like Ozuna.
Marcus Semien (Athletics): Tampa Bay Rays
Here's a bit of a surprise with 2019 MVP candidate Marcus Semien signing with the Rays. I think with the loss of revenue, players will not make as much money as they would normally, so I could see the Rays sneaking in and signing Semien to a one or two year deal. The Rays are just a piece or two away from being a championship team: they have the pitching, they just need some more hitting and I believe Semien will fill that void.
Liam Hendriks (Athletics): Boston Red Sox
The best reliever available, and quite possibly the best reliever in baseball is going to be a hot commodity. The Red Sox have one of the worst bullpens in baseball and are in desperate need of more options. Their starting pitching is looking much stronger next year with Chris Sale and Eduardo Rodriguez back, they have a great lineup. However, they just need to strengthen their bullpen and Hendriks is the best way to do that.
Other Picks:
Masahiro Tanaka (Yankees): New York Yankees
Didi Gregorius (Phillies): Cincinnati Reds
James Paxton (Yankees): Houston Astros
Justin Turner (Dodgers): Los Angeles Dodgers
Joc Pederson (Dodgers): Boston Red Sox
Michael Brantley (Astros): Milwaukee Brewers
Corey Kluber (Rangers): Boston Red Sox
David Dahl (Rockies): New York Yankees
Andrelton Simmons (Angels): Philadelphia Phillies
Jackie Bradley Jr. (Red Sox): Toronto Blue Jays
About the Contributor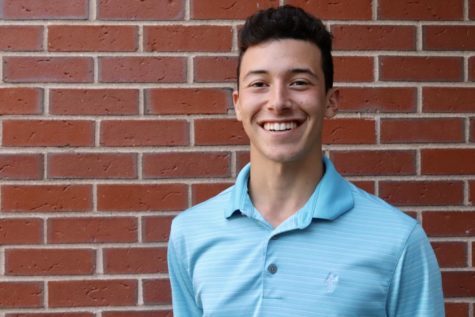 Josh Schreiber, Sports Broadcast Editor











Josh Schreiber, class of 2021, is the Sports Broadcast Editor, and a third-year reporter for WSPN. Outside of WSPN, Josh plays on...