Wandering Backpack: Jared Walsh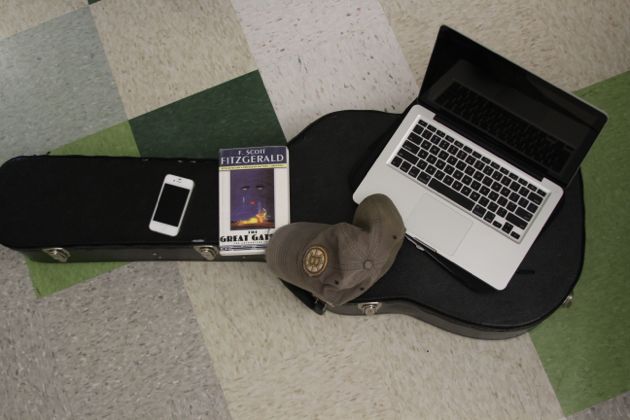 Guitar: I would be lost without it.
iPhone: To keep in communication and be able to listen to music.
The Great Gatsby by F. Scott Fitzgerald: This book I could read over and over again.
Laptop: I hate that I'm so connected to technology, but 'tis the way of the world.
Bruins hat:Because I mean, c'mon we're all happy hockey is back.