ICYMI: Week of May 3 – Retirement of Jay Chandler, wrestling season canceled and upcoming town meeting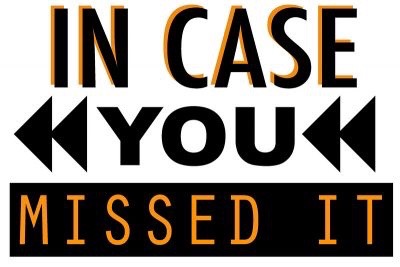 In the weekly series, "In Case You Missed It," News Editor Tess Alongi summarizes stories from the past week with links to the corresponding WSPN article.
News:
Editor Tess Alongi talked to students and administration about the removal of Honors English for the incoming freshmen and previewed five important articles for the upcoming town meeting.
Features:
WSPN's Sophia Oppenheim and Emily Chafe talked to students and teachers about the retirement of Wayland High School science teacher Jay Chandler, and WSPN's Olivia Tawakol spoke with students about how drivers-ed has been affected during COVID-19.
Sports:
Staff reporters Gabe Likerman and Max Brande broke down the first round of the NFL draft and WSPN's Julia Raymond spoke to Wayland High School wrestlers about their season being canceled due to COVID-19.
Multimedia:
Editors Lauren Medeiros and Emily Staiti published a photo gallery from the football game where Wayland lost to Acton-Boxborough.
"The game went into overtime where both teams had one drive to score a touchdown," Medeiros and Staiti said. "Acton-Boxborough went first and scored theirs, but once it was the Warrior's turn, they cracked under pressure. Wayland threw an interception which caused a devastating loss of 21-29."
A&E:
Guest writer Bryn Leonard gave her opinion on Jack London's book, The Call of the Wild.
"Overall, it was an excellent, eye-opening novel about the severe problem of dog abuse," Leonard said. "Similar books include "A Dog's Purpose" and "Racing in the Rain."
Opinion:
Editor Genevieve Morrison shared her thoughts on the US's economic problems and how it contributes to slow population growth, and Raymond reviewed American Dirt by Jeanine Cummins.
Broadcast:
Editors Deirdre Brown and Jacqueline Cahaly, along with staff reporter Ellie Smith, recorded episode 25 of their series, "Weekly Breakdown," and staff reporters Michael Nechipurenko and Aditya Weling interviewed WHS Indoor Track members about their outdoor practices this year because of COVID-19.
Meanwhile, Likerman and Co-Editor-in-Chief Garrett Spooner took viewers inside the Say Cheese food truck that visited Lavin's Liquors in Wayland.