WHSTE adapts to new COVID-19 challenges
Since the beginning of the coronavirus pandemic, the Wayland High School Theater Ensemble has had to change almost everything about how it normally operates. Its schedule of production has shifted, and it can't meet in person, but the group remains hopeful.
"When you really start to pull away what makes a theater group, our main mission is really student-centric in providing opportunities for students to collaborate, be creative and explore the performing arts and theater arts, and we can definitely do that," Aiden O'Hara, WHSTE director and drama teacher, said. We're putting out a great, full ambitious season for the year."
Like most everyone in this unprecedented school year, WHSTE is adapting to a brand-new set of circumstances.
The group's year is normally packed with three seasons: the fall musical, senior one-acts in the winter and a spring play. In order to keep WHSTE running, the schedule had to be adjusted. It's now running its regular year backward to start with the more flexible projects and put off the less flexible show for a time when they might have more room to work around COVID-19 regulations.
"I'm picturing [the musical] in the courtyard," O'Hara said. "I think it's going to be wild and crazy, and I think it's going to be a super memorable event for the community if we can pull it off,"
In the musical's stead, WHSTE is producing a "student-derived" piece. They start with just an idea or theme and then work together as a cast to unravel the path of the play.
"We're actually going to do a student-written, student-devised project for the fall," junior Grace Stephenson said. "We're not working off a script that already exists—we're going to have a cast of actors and work together to create a production. We'll create a script, a storyline [and] create a play from scratch."
WHSTE hasn't put on an original piece as one of its main projects before, and cast members are excited to try something new.
"I'm really excited for our fall play," senior Cal Russell said. "Along with acting, I really enjoy playwriting, so I think that it will be a great experience."
In a normal year, WHSTE participates in the Massachusetts Educational Theater Guild high school festival, where it would perform its one-act plays in late winter to early spring. The festival is often a highlight of the year for cast members, but due to COVID-19, it will have to be virtual.
"It's always a really fun time, and you get to meet other kids who are passionate about the same things you are," senior Katherine Deane said. "There's a special community element to the festival which I hope won't be lost this year."
As with the rest of the world, WHSTE can't proceed with business as usual. With that comes many disappointments, but the cast keeps a positive outlook.
"
"WHSTE's season won't be the same this year, but that's okay. Theater without hiccups, without experimentation, without roadblocks, isn't theater. Good theater welcomes weirdness and allows for non-traditional methods of storytelling.""
— Senior Madeline Maurer
The biggest roadblock WHSTE faces this year is perhaps reaching an audience. With social distancing, it's impossible for friends, family members, students and community members to gather in one place and watch the performance together.
O'Hara has been thinking about a host of different paths for bringing WHSTE performances to an audience. He's concerned about just sending out a link to a recorded performance.
"I've been really thinking about audience behavior and fatigue," he said. "Watching a video that's put out largely of your children or your friends—would you go and watch that for 30-40 minutes or even an hour?"
WHSTE has worked hard to bring their productions to the community in an engaging way. Last June, WHSTE streamed Thespian Night but kept the chat open to the audience.
"[The open chat] sounds a little risky, but it actually made the event really communal and fresh," O'Hara said.
Driving his brainstorming is the question, "What makes the audience experience an audience experience?" Is it about watching your children perform, the shared environment of experience when you go to the theater or something else entirely?
He has considered performing outdoors and live streaming to an audience to preserve that "butterfly element of a live performance" for cast members, or a hybrid performance where cast members may bring only one or two family members and also live stream it. He's even thought of pre-recording a performance and renting out a drive-through so that everyone could watch and experience a production together.
"I'm really just trying to think outside the box," O'Hara said.
Cast members agree that there is something essential in performing in front of a full audience.
"The magic of theater comes from the energy built by the performers and the audience together, and you really can't replicate the electricity of a high-energy show in a packed house," Maurer said.
However, members of the group are also quick to follow up that it is just one part among many that makes WHSTE the experience that it is.
"The thing about theater is that sometimes there's not a big audience, and that's okay," Stephenson said. "As long as someone watches it I feel like it was worth it. And even if no one watched it, for some reason, it would still be a valuable experience to create that art."
The concern of figuring out how to expand their audience is not new.
"We're always thinking about how to expand our audience, how to get them to come to plays or watch it however they're supposed to watch it," Stephenson said. "So I wouldn't say it's a new concern, it's just a different light that we're looking at it in."
From the standpoint of cast members, it's not just the season's schedule that has to change; it's the format for practices and group gatherings. Integral to WHSTE is the sense of community among the cast, and COVID-19 has the potential to disrupt it.
"Being online definitely decreases human interaction and bonding," Stephenson said. "[But] even when it's over Zoom, you can still do some bonding. We've been doing Zoom [meetings] throughout the spring and some over the summer, and [we've] been pretty active this September. I still feel a close connection with my friends."
O'Hara wonders about the limits of such social interactions.
"I'm really curious to learn more about how my students feel connected right now," O'Hara said. "Is it an authentic, genuine connection? Is social media really that powerful, and all this technology? Or is it like a different kind of connection, and are there still seats of isolations?"
The most pressing concern might be including freshmen, who won't come into the year with pre-established relationships. O'Hara is working hard to make sure that freshmen have the opportunity to become part of WHSTE.
Over the summer, he and the rest of WHSTE reached out to prospective new members. O'Hara relied on word of mouth, siblings and Kelly Lopez, the drama teacher at the middle school, to cultivate a list of potentially interested freshmen. In an outreach effort, WHSTE hosted Zooms for information meetings, theater games and "other lowkey activities."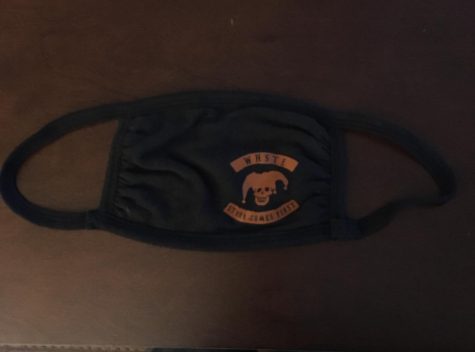 O'Hara had WHSTE face masks made for cast members and arranged to drop them off to freshmen at their houses over the summer.
"I would deliver these [maskes] in a safe baggie and just introduce myself to the ninth graders and their parents," O'Hara said. "[Reaching out] is a big concern of mine, and we're trying our best! Hopefully, they feel welcomed at any activity at the high school."
On the opposite end of the age spectrum, seniors are especially disappointed as they embark on their final year of WHSTE
"We're trying to stay positive at WHSTE, and I've been doing my best to put on a good face for the others, but like all of us, I'm disappointed we can't have a normal year," senior Bec Patsenker, one of the five student presidents of WHSTE, said. "Selfishly, I want a normal senior year at WHSTE—there's so much I want to do and was looking forward to doing as a senior that I feel I've been robbed of. I'm nervous we're going to be limited in ways we never expected and a lot of our tentative plans are going to crumble. But that's the reality. Plans crumble all the time these days, and you just have to make new ones."
"
"I'm definitely disappointed that things have to be through Zoom this year. However, I'm really excited to play with the format! It'll be different, and change is hard, but I think that with our ensemble we will find a way to make it work… [COVID-19] won't be able to crush our spirit! We'll have to do things a little differently, of course, but that doesn't mean that we're not still going to explore creative ways to perform.""
— Cal Russel
While WHSTE is certainly facing its fair share of challenges and setbacks, members are still excited about what hidden bright-sides they might find.
O'Hara, for example, is hopeful that WHS students will take this year as an opportunity to explore.
"I think the average Wayland High School student has such a schedule, has such a sense of who they are and what activities they do," O'Hara said. "I'm curious [and] wondering if students who normally wouldn't have been able to participate because they sort of pegged themselves as, like, 'I'm an athlete!' or 'I'm computer science!' Maybe this is the year that some of these activities at our school really broaden and include a cross-section of our really diverse population."
In the current cast, members are already thinking of silver linings.
"Creating is going to be less stressful in a way—everything's changing, we have no control, so we just have to chill and go with the flow," Patsenker said. "I also think we might have a stronger community bond because our shows are going to take a lot of trust."
"I'm really excited to get experimental this year," Maurer said. "This season is going to be really different from previous years, and I think there are aspects—like the devised piece—that could set a new precedent for our ensemble."
The pandemic, for better or worse, has forced WHSTE to adapt and think of new ways to participate in and present theater.
"I think what's going on right now with theater, not just at WHS, but everywhere, is going to impact how we think of theater forever," Deane said.
Leave a Comment
Donate to Wayland Student Press
Your donation will support the student journalists of Wayland High School. Your contribution will allow us to purchase equipment, cover our annual website hosting costs and sponsor admission and traveling costs for the annual JEA journalism convention.
About the Contributors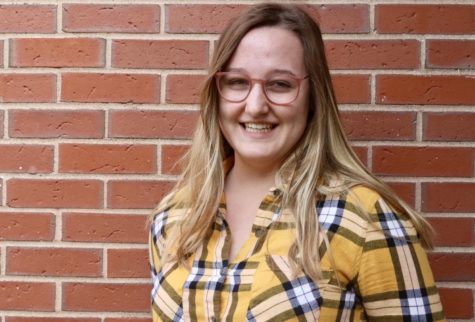 Joanna Barrow, Features Editor
Joanna Barrow, Class of 2022, is a fourth year reporter and the features editor for WSPN. She's a co-captain of the high school's Mock Trial team and...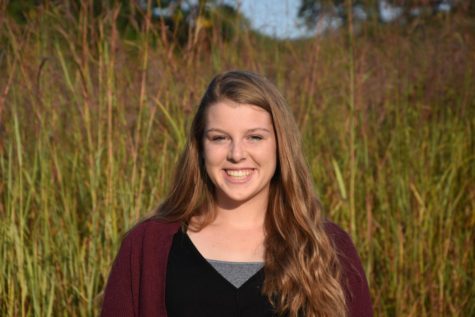 Julia Callini, Multimedia Editor
Julia Callini, Class of 2020, is a multimedia section editor for WSPN, and this is her third year on the staff. She is an optimist, feminist and a diehard...