Free periods represent hope of Pandora's box for WHS students
As COVID-19 continues to change student experiences and lower the expectations of many, the question remains on how much freedom will be given to WHS students during frees and how similar these free periods are to that of previous years.
For senior Zachary Marto, frees are not the same as previous years, but acceptable given the current situation with COVID-19.
"I am disappointed that independent work in the commons and the SLCs will not be the same anymore," senior Zachary Marto said. "But I understand that it's safer this way."
The rules during free periods limit how close people can sit to one another, making it difficult for group work or to talk with friends during these periods. However, students are adjusting and finding ways to work with peers while abiding by the school's COVID-19 restrictions.
"I worked on my French homework with a friend," sophomore Prash Subbiah said. "It was slightly difficult to collaborate given the distance between the desks, but we were still able to talk things over."
Some students, like junior Jason Shu, believe that the numerous new rules play a great role in supporting the continuation of the current hybrid situation and keeping kids safe from COVID-19. He points to the limited occupancy in SLCs and the media center as an example.
"Fewer people means fewer interactions," Shu said. "I believe that this will have a huge positive impact on helping to maintain social distancing guidelines."
Marto agrees, stating that the rules are necessary and successful in keeping students safe. He believes that any spread of the coronavirus won't come from the school's hybrid model plan but students' decisions when they aren't following school safety guidelines.
"I think that the school's doing a very good job of preventing any spread in-school," Marto said. "I think that the spread of the virus will more likely come from students acting irresponsibly on their own time."
While there may be many rules that students find can inhibit their work or interactions during frees, students are finding instances of good in the bad.
"I think I'm actually more likely to work in an SLC this year because they are less crowded with only half the students on campus," Subbiah said.
Some students even advocate that the school's system continues to implement and retain certain policies like the increased time of 80-minutes per each block instead of 55-minute blocks during the school day.
"I wouldn't change anything about the current system of frees since there are virtually no restrictions," junior Jason Shu said. "The extra time allotted to each block allows me the luxury of taking my time or leaving campus."
However, even though there is some good in the bad, some students believe there are still things that can be improved on.
"I think that the library should be first-come-first-serve," Marto said. "That system works for every other communal space in the school, so I think it should work in the LMC too."
Concerning the future of extending senior privileges to juniors, Marto is indifferent. He believes that provided juniors don't create conflicts with seniors, juniors should be allowed granted the same privileges.
"I don't really care that juniors have senior privileges," Marto said. "As long [as seniors] still get senior privileges and [juniors] stay in the junior parking lot, it's good with me. Juniors are certainly mature enough to handle this responsibility."
Shu agrees with Marto believing that as long as students don't break any rules and demonstrate that they can take on the responsibility as they have done, future juniors should be allowed to have current senior privileges.
"If everything is going fine, why should we limit the freedom of [upcoming juniors]?" Shu said.
Leave a Comment
Donate to Wayland Student Press
Your donation will support the student journalists of Wayland High School. Your contribution will allow us to purchase equipment, cover our annual website hosting costs and sponsor admission and traveling costs for the annual JEA journalism convention.
About the Contributors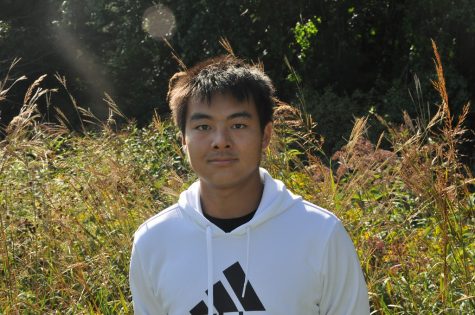 Jonathan Zhang, Managing Editor
Jonathan Zhang, Class of 2022, is a third year reporter and managing editor of WSPN. For the high school, he acts as the junior varsity coach and co-captain...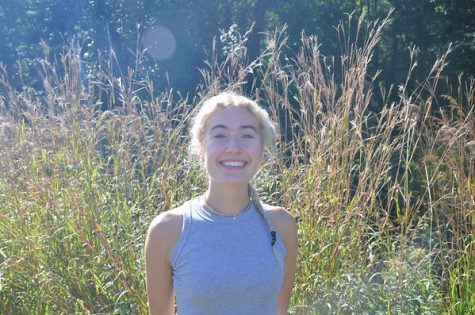 Emily Staiti, Social Media Editor
Emily Staiti, Class of 2022, is a 3rd year reporter and the social media editor for WSPN. She plays soccer and lacrosse for WHS. Outside of school she...