News Brief: Wayland Health Department suspends COVID-19 vaccinations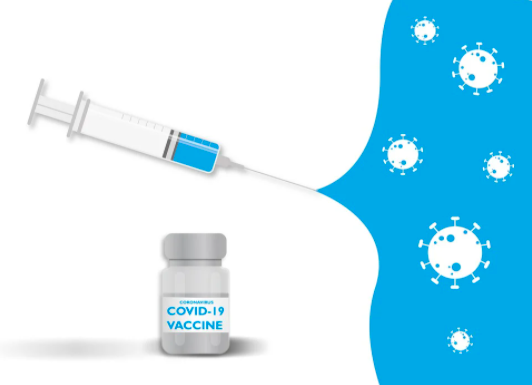 The Wayland Health Department suspended sign-ups for the first dose of the COVID-19 vaccination due to new state policies as of Monday, March 1. For now, residents will have to seek out of town sites to receive the vaccine.
The Wayland Health Department announced in its most recent COVID-19 vaccination update that it would no longer receive first doses of the vaccine from the state. For Wayland residents, this means they can no longer go to local clinics for the vaccine.
"If we receive vaccine supply, we will reopen the sign-up for a waiting list on the town website," a member of the Health Department said. "Until then, we urge you to seek vaccination elsewhere if you are in a currently eligible population."
Some people are finding it difficult to book an appointment for the vaccine, and as more people become eligible—all adults 65 and older—the demand is only increasing. WHS math teacher Hannah Marton was one of the few teachers who was able to easily book an appointment.
"I don't think it's much of a setback for people, because it [takes] good luck for anybody [to get] an appointment anyway," Marton said. "And I know that a lot of people were desperately trying to get vaccinated, and I was one of them."
A new mass vaccination site opened at the Natick Mall during the week of Feb. 22, providing access for local residents seeking the vaccination. The site started administering 500 doses per day and eventually will increase to over 7,000 doses a day.
"I think it will be beneficial because it will be much more convenient for a lot of people," sophomore Elena Liu said. "I know a lot of people go to Natick on a weekly basis, so I think [that] more people will be able to get the vaccine this way."
The vaccination site is located in the former location of Sears department store.
"It was a good one hourlong process of trying to sign up," Marton said. "It was unnerving, but eventually I managed to get one in Framingham. I know that a lot of other teachers couldn't get one."
Although the process may be tedious, getting the vaccine is the ultimate goal.
"A lot of people thought 'I don't care, I will go anywhere.' I would've gone at two o'clock in the morning to get vaccinated," Marton said. "I just wanted to get vaccinated, and a lot of people are the same way."
Leave a Comment