ICYMI: Week of November 2- Presidential election, healthy living, fall recipes
In the weekly series, "In Case You Missed It," News Editor Taylor McGuire summarizes stories from the past week with links to the corresponding WSPN article.
News:
WSPN's Emily Chafe broke down the two presidential candidate's policies and organized a list of actions they have both taken towards pressing topics such as climate change and COVID-19. Meanwhile, reporter Brasen Chi spoke with WHS seniors who can legally vote to see who the seniors of WHS voted for in the election.
WSPN's Deirdre Brown and reporters Ellie Smith and Jacqueline Cahaly recorded their third episode of "Weekly Breakdown," where they discuss the latest local news.
Editor Taylor McGuire and WSPN's Jonathan Zhang kept readers updated on which states were leaning red and which states were leaning blue, and ultimately announced the winner as President-Elect Joe Biden.
Features:
WSPN's Sidney O'Rourke and reporter Rebeca Kamens-Gil asked WHS students how they felt about the lunch during hybrid learning.
"Students can choose to have lunch indoors at the commons or the field house, or outdoors as long as the weather permits," O'Rourke and Kamens-Gil said. "With strict social-distancing guidelines in place, students try to balance staying safe and socializing with friends as a much needed social break from class."
Sports:
Cahaly and Smith wrote about the new MIAA game rules that were put in place for COVID-19, and editor Sammy Johnson published an article on how some WHS sports teams are in danger of losing the rest of their season because of COVID-19.
Reporter Max Brande discussed who is on the MLB free agency in the series "Warrior Weekly."
A&E:
WSPN's Haley Melvin gave readers a look into the WHS sports teams' music playlists in "Tune in," and WSPN's Julia Raymond reviewed the movie "The Social Dilemma."
WSPN's Lauren Medeiros listed her top 10 favorite fall recipes, and WSPN's Mabel Xu started a new series, "Eats by Mabel," where she shares her passion for cooking and baking with readers by sharing recipes.
Opinion:
Raymond expressed that she believes winter sports are still possible with COVID-19, and she also shared when and where she thinks people should be wearing protective masks.
WSPN's Remmi Shaw along with Brown, Smith and Cahaly premiered the first episode of their new series, "Healthy Living," where they will discuss ways to keep your mind and body healthy during stressful times.
Multimedia:
Johnson took pictures at the girls soccer game where they lost to Bedford, and reporters Kaitlyn Mabe and Kate Clifford shot a gallery at the football team's practice.
About the Writer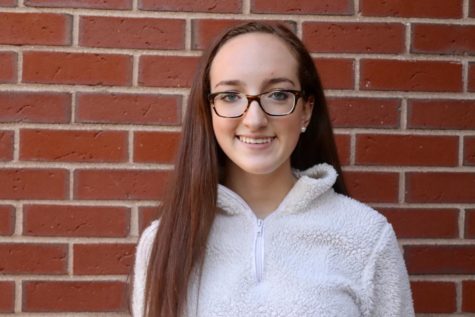 Taylor McGuire, News Editor
Taylor McGuire, Class of 2022, is the news section editor for WSPN, and this is her second year in the staff. She is a part of Window Dance Ensemble at...