ICYMI: Week of November 23- Spirit Day, Thanksgiving, Christmas trees
In the weekly series, "In Case You Missed It," News Editor Taylor McGuire summarizes stories from the past week with links to the corresponding WSPN article.
News:
Editor Taylor McGuire reported on the Wayland High School Speech and Debate team's recent successes in their competitions, and she also posted the schedule for Wednesday, Nov. 25, Spirit Day.
WSPN's Caterina Tomassini spoke with the Boy Scouts Troop 1 of Cochituate about their fundraiser where they sold Christmas trees.
Sports:
WSPN's Lauren Medeiros wrote about student-athlete's transition from fall to winter sports, and reporter Kaitlyn Mabe highlighted the reactions of winter athletes finding out the status of whether their season is to occur or not.
WSPN's Garrett Spooner summarized his opinion on the winners and the losers of the latest NBA Draft.
Multimedia:
Reporter AiLi Montague attended the Veteran's Day ceremony in the Wayland Town Center and took pictures of the event.
"There were speeches, music, and socially distanced recognition for veterans," Montague said.
A&E:
Guest writer Bryn Leonard gave her thoughts on Herman Melville's book, Moby-Dick, and Medeiros created a word collage of what's on WHS students' Thanksgiving meal plates.
WSPN's Katherine Kim dug deeper into WHS students' interest in thrift shopping for secondhand clothing.
Opinion:
Tomassini shared how she believes it is only a matter of time before COVID-19 cases arise in Wayland and among the WHS community.
"The fact is, students are not always 100% socially distant – they go out with friends, travel in the same car, participate in sports among other extracurriculars and some seniors may be visiting college campuses as deadlines approach," Tomassini said.
About the Writer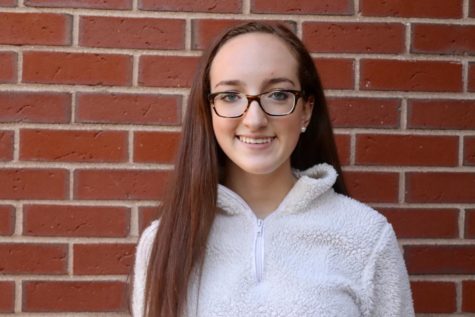 Taylor McGuire, News Editor
Taylor McGuire, Class of 2022, is the news section editor for WSPN, and this is her second year in the staff. She is a part of Window Dance Ensemble at...