ICYMI: Week of January 11- Superintendent finalists, Asians on Air, biking to Philadelphia
In the weekly series, "In Case You Missed It," News Editor Taylor McGuire summarizes stories from the past week with links to the corresponding WSPN article.
News:
Editor Taylor McGuire dove deeper into three Wayland High School seniors' new business: STEMS Wayland. McGuire also summarized the three WPS superintendent finalists' resumes and highlighted key points from their interviews with the Wayland School Committee.
Features:
Staff reporter Sophia Oppenheim reported on the Night of 1,000,000 Student Journalists hosted by Boston Globe reporter John Vitti. Meanwhile, guest writer Tully Jay touched upon the COVID-19 crisis in Washington, Missouri.
Sports:
WSPN's Julia Raymond spoke with the 2021 soccer captains to get the inside scoop on what their plan is for their fall season, and staff reporter Kate Clifford took pictures at the boys varsity basketball game where they defeated Weston.
Editor Lauren Medeiros published a gallery of the girls varsity basketball game where they won against the Weston Wildcats.
A&E:
Editor Alyssa Dickstein added on to her series, "The Good News," where she reports the uplifting news of each week, and reporter Olivia Tawakol created an infographic showcasing what Wayland High School students streamed over Winter Break.
Broadcast:
WSPN's Jonathan Zhang alongside reporter Brasen Chi premiered their first episode of "Asians on Air" where they discussed their experiences of visiting Asia. Meanwhile, editor Josh Schreiber and reporter Gabe Likerman commentated the boys varsity basketball game where they defeated Weston.
Editor Remmi Shaw recorded her first episode of her series, "Deep Dive," where she will interview various Wayland community members with unique experiences and stories to share. In this episode, Shaw spoke to two WHS seniors who biked to Philadelphia.
About the Writer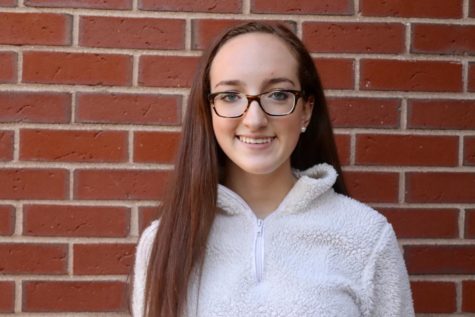 Taylor McGuire, News Editor
Taylor McGuire, Class of 2022, is the news section editor for WSPN, and this is her second year in the staff. She is a part of Window Dance Ensemble at...