ICYMI: Week of May 24 – Wrap students, signing day and the need for students to be vaccinated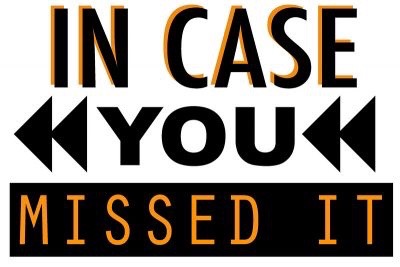 In the weekly series, "In Case You Missed It," News Editor Tess Alongi summarizes stories from the past week with links to the corresponding WSPN article.
News:
Editor Tess Alongi reported on Vaccines being offered at WHS on Wednesday, May 26. Alongi also made seniors aware of where to return their laptops.
Additionally, Alongi outlined the MCAS schedule and what has changed. Staff Reporter Bryn Curtin talked to WHS students about how pool testing is required for students that participate in extracurriculars. Finally, Alongi described the class officer results.
Features:
Staff Reporter Caterina Tomassini and senior Billy Cossart spoke to members and organizers of the Lunch Bunch Club. WSPN's Emily Roberge and Nandhana Nair communicated with WRAP students about their experience.
Multimedia:
Staff Reporter Isabella Ciasullo produced a gallery from the Hypnotist show. Staff reporter Remmi Shaw and editor Charlotte Thirman took photos at the boys lacrosse game where they lost to Weston.
Opinion:
WSPN's Delia Caulfield shared her opinions on the fact that we will not be able to return to normal until students are vaccinated. Editor Genevieve Morrison talked about how social media is becoming dangerous to the Israel-Palestine conflict. Staff reporter Julia Raymond voiced the need for a normal school year.
Broadcast:
Editors Deirdre Brown and Jacqueline Cahaly, along with staff reporter Ellie Smith, recorded Episode 27 of their series, "Weekly Breakdown," and WSPN's Katherine Kim and Emily Chafe spoke to 2022 student council President and Vice President candidates. Staff Reporters Kate Clifford and Kaitlyn Mabe took viewers to signing day for committed student athlete seniors.