ICYMI: Week of May 17 – Spring sports, turf fields and new mask mandates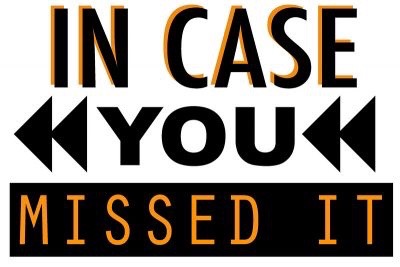 In the weekly series, "In Case You Missed It," News Editor Tess Alongi summarizes stories from the past week with links to the corresponding WSPN article.
News:
Editor Tess Alongi reported on the newest mask mandates.
"Effective immediately Wayland student athletes will no longer have to wear masks during outdoor practices and home games," Alongi said.
Features:
WSPN's Delia Caulfield and Sidney O'Rourke talked to Wayland High School students about the college application process during COVID-19.
"I committed to a school that I saw once," senior Jenna Brandaleone said. "I saw it for a few hours, and that's kind of a scary thought, to be honest. Even if you've been there for a day, it looks different every single time you go back, especially if the weather has changed."
Sports:
WSPN's Sophia Oppenheim previewed the spring sports season and staff reporter Aditya Weling broke down the NBA playoffs.
Multimedia:
WSPN's Lauren Medeiros, Kaitlyn Mabe and Emily Staiti published a gallery from Wayland Football's victory against Holliston. Staiti and Medeiros also filmed a video detailing Wayland's RAD (Rape Aggression Defense) program.
A&E:
Staff Editor Alexina McQuilkin talked to Wayland High School Students that participated and helped with the scavenger hunt for spring week.
"We just love this week so much," Laura Clayton said. "We get to go places we have never been before and talk to teachers and talk to strangers."
Opinion:
WSPN's Emily Roberge spoke about Wayland's rejection of a new turf field.
"With the rejection of the turf field, we must now focus more than ever on what we do have currently for sports spaces," Roberge said. "This issue will not resolve itself quickly; we must take the necessary steps to revitalize what we have lost. We must work our best to make sure that every child gets their fair share of youth sports and everything it has to offer.
Broadcast:
WSPN's Deirdre Brown and Jacqueline Cahaly along with reporter Ellie Smith broke down rivalry games and town meeting in Episode 26 of their weekly breakdown podcast.