Liana Frangioni: I don't think I could ever live a life without dance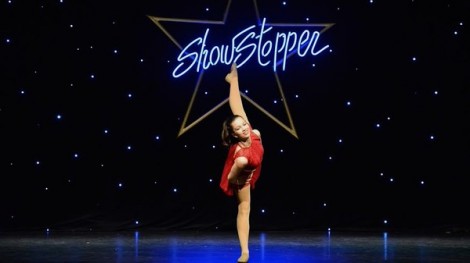 For junior Liana Frangioni, dance is an integral part of her life. She has been dancing for the last 14 years.
"I started dancing because my parents wanted me to have the full 'girlie' experience and to get some energy out on Saturday mornings," Frangioni said, "I became inspired to continue after years of watching the 'big girls' dance."
However, with Frangioni's pleasure in dancing, there come some challenges.
"There are definitely times when dancing is frustrating," Frangioni said. "I get discouraged easily if I don't understand certain choreography or I can't jump high enough or turn fast enough."
Frangioni practices anywhere from 10 to 15 hours each week. She does multiple types of dance: ballet, jazz, lyrical, tumbling and hip hop. Depending on the time of the year, Frangioni does different types of performances.
"We sort of have seasons, like sports. Fall to early winter is Nutcracker season. We rehearse for three months and perform a few shows in December," Frangioni said. "Winter is competition season. We train like crazy. When it comes to the competitions we dance from about 4:30 p.m. on Friday to any where from 1 to 9:30 p.m. on Sunday. It's a hectic, exhausting experience that leaves you proud to still be walking on both feet. Finally, recital season is in the spring. The recitals showcases all of the hard work we put in throughout the year."
While Frangioni enjoys performing, she does not see herself dancing professionally in the future.
"I will always be trying to take classes and use it as a creative outlet, but I don't believe a professional career is in my future," Frangioni said, "I've been injured quite a few times, and I don't think my body could handle it."
Frangioni believes dancing to be a form of communication that we all do daily.
"I like being able to talk with my body. You can never stop dancing. Every movement that you make is dancing, but that dance usually gets pushed aside by the sights and noises that surround us," Frangioni said. "When I perform, I feel like people can understand me better. I don't think I could ever live a life without dance."