Students prepare for the MMEA All State
The Massachusetts Music Educators Association [MMEA] Eastern District selected 22 Wayland High School students to participate in the All State auditions on January 21st, 2017. The All State festival will occur on March 10th, 2017 and March 11th, 2017. Students have a variety of feelings regarding auditioning for the festival.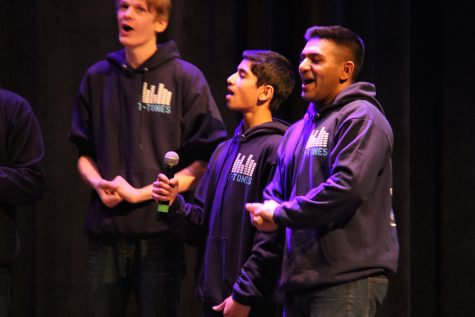 Sid Iyer – Tenor
Singing can be used as an escape from the every day stress or just another way to pass time in the car. For sophomore Sid Iyer, singing and participating in chorus has been one of his many passions from a young age. Iyer was selected, along with a few other talented students from Wayland, to audition in the annual All State competition.
"It feels great to know that you even get to audition against the best in the state. I'd say the most exciting part is being around the best singers in the state and hearing the music we make. Also, you meet lots of people from around the state," Iyer said.
He continues to take lessons and participate in choral throughout his high school career.
"I just liked songs from a young age and started taking voice lessons in elementary school once a week," Iyer said.
Iyer's friends and family were happy to hear about his participation in the festival. However, with this big acceptance into the festival brings an even bigger bag of preparation.
"I'm learning the audition piece and practicing sight reading on sightreadingfactory.com. I use the recordings on the MMEA website to learn and practice the piece. It's tougher competition since there are kids from all around Massachusetts auditioning, not just one district," Iyer said.
The festival is coming up along with some nervousness and excitement from Iyer.
"There's always a bit of nervousness around the audition itself because you're worried that you might slip up and make a vital mistake. That goes for any audition though, " Iyer said.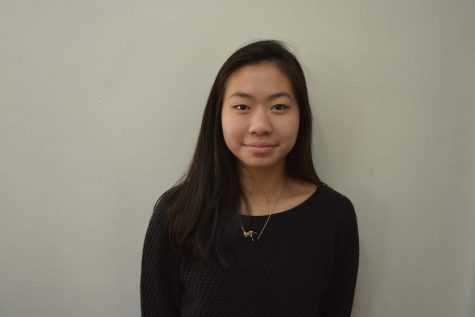 Mae Zhang – Mallets
Wayland High School Sophomore Mae Zhang has recently been selected to audition for the All-State competition in MMEA [Massachusetts Music Educators Association]. Zhang has been playing percussion since 4th grade.
"My music career started when my mom asked if I wanted to play marimba; she thought that it was an instrument that not a lot of people played." Zhang said,"I immediately agreed, not fully understanding what the instrument was exactly, but knowing that it looked a lot like a xylophone, and that it looked really fun to play.  Very soon I learned more about the other major percussion instruments and grew to love them."
Zhang was very happy when she was chosen for the All State auditions. If she is accepted after her audition, she will be one of 500 Massachusetts' top student musicians performing in band, orchestra, jazz and chorus. To prepare for the competition, she had been practicing 45 minutes everyday.
"I'm really nervous about the all-state auditions because I know I am competing against the top 50% of the Eastern area." Zhang said,"However, I'm super grateful for the opportunity, and I know that no matter what happens, I'll be happy to just have the experience."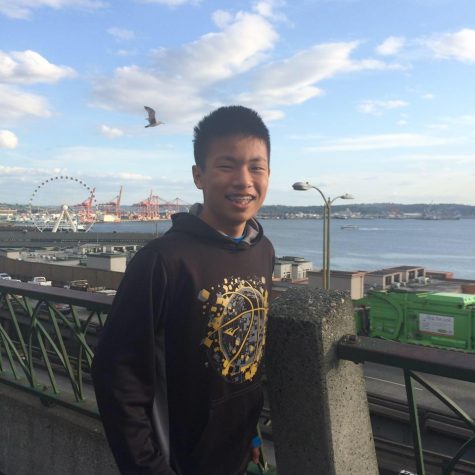 Alex Zhong – Violin I
Junior violinist Alex Zhong recently qualified for the All-State orchestra competition, scoring in the top 50 percent of musicians in the state of Massachusetts. This will be his second consecutive attendance in the competition.
"I'm pretty psyched," Zhong said. "After the audition this year, I didn't think I played well enough to get an All State recommendation, but I did."
Despite Zhong's uncertainty in his chances, it seems his parents had quite a different mindset.
"They weren't too surprised to be honest," Zhong said. "Since I already made it last year, they weren't too surprised, but they were still happy that I got in again."
"I'm excited to be playing in a skilled orchestra," Zhong said. "I'm more excited about All States because you get to stay overnight in a hotel and have fun rather than just practice for several hours a day."
Along with his schoolwork and other extracurriculars, Zhong struggles to find time to dedicate to his violin.
"Junior year is pretty busy," Zhong said. "But I'm going to bump up the amount of time I use to practice soon. Besides, it's better to have short, high quality practice than a long, sloppy one."
According to Zhong, he's hoping "to get into nationals this year," since it's his final chance.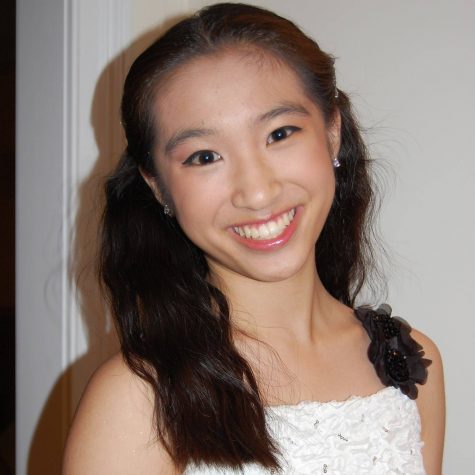 Rachel Chau – Violin I
Sophomore violin player Rachel Chau scored in the top 50 percent of students who received an All State recommendation. Chau also competed in the All State competition last year.
Chau became involved with the violin because both of her parents are musically talented as well.
"I liked the sound of the violin," Chau said.
Outside of school, Chau plays with the Boston Youth Symphony Orchestra and Grace Chapel Orchestra.
According to Chau, during her musical career, she has played at Symphony Hall, Kresge Auditorium at MIT, and Sanders Theatre at Harvard.
Chau is most nervous about not being able to demonstrate her best playing at the audition.
"I am very grateful and excited," Chau said.
To prepare for her audition, she's been practicing her piece, and listening to the music on YouTube.
According to Chau, the most exciting thing about the festival is the fact that they get to play different movie soundtracks.
"Different kinds of music [are] played at all state and senior districts. [It's] basically classical [music] and now contemporary [such as] Star Wars [and] movie soundtracks." Chau said.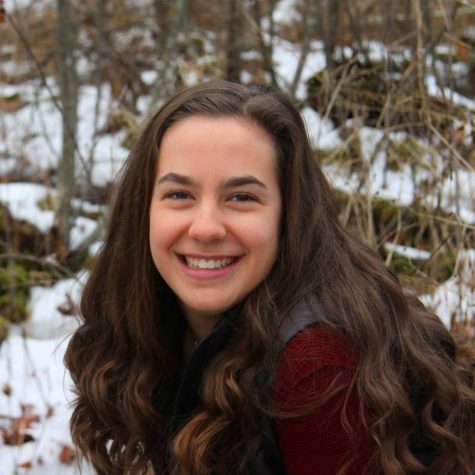 Isabel Steneri – Alto
Many students at WHS have a specific hobby that they focus on in their free time. For some it may be a particular sport, an artistic interest, or a club that they enjoy. Junior Isabel Steneri has risen above the rest with her vocal strength.
Steneri has worked hard to get to where she is with her vocal talents. She started singing in elementary school, where she participated in a chorus locally after school.
"I just sort of took a liking to it, which eventually became a love," Steneri said.
With Steneri's passion for singing, she began working harder at it. As she grew older, she began to take singing more seriously.
"Before an audition, I practice almost every day, or at least try to squeeze in 30 minutes when I can," Steneri said. "I do try to take days off though, so my voice isn't damaged because of overuse."
Steneri auditioned for All States last year, but missed the passing score by 2 points. Although this was disappointing for Steneri, her failure encouraged her to improve and excel this year.
"This year I felt like I had something to prove," Steneri said. "I would've been crushed if I missed by 2 points again. It pushed me to work harder and practice my sight reading much more, as well as take rehearsal much more seriously."
The passing score was a 108 to make it to districts, and Steneri scored a 112, which qualified her for All States. Her hard work paid off, as she recently qualified for All States auditions, and is thrilled about this opportunity.
"My ultimate goal was to make senior districts, so to find out that I am able to audition for such a prestigious group is an amazing honor," Steneri said.
Now, Steneri is learning the required songs to prepare. However, the song is in Latin, which Steneri admits is a challenge.
"[From the experience] I learned that practice really does make progress," Steneri said. "If you want something, you can't rely on other people to make it happen for you. You have to take matters into your own hands."