Meet the directors of the 2018 senior show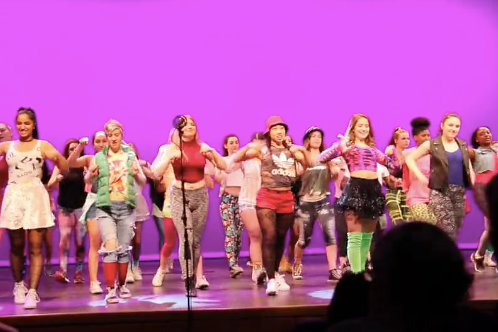 Preparation, hard work and talent are just three of the things that the directors of the senior show put in to have a comical, well-rehearsed show produced by the spring. The senior show is the highlight of many seniors' year. Completely student produced, directed, and run, this year's directors are already starting to plan the various skits, songs and dances.
Out of over 60 applicants from the senior class, six were chosen to be directors: Aidan Garagic, Peter Moore, Anitta Thomas, Lindsay Jacobs, Melinda Kalanzis and Savannah Salitsky.
The process of choosing directors was up to the Class of 2018's advisers, Amanda Cosenza and Christopher Dumais. Students first had to fill out a Google form; the advisers then combed through potential candidates, and afterward, they chose the final six.
So far, the directors have only had a few meetings.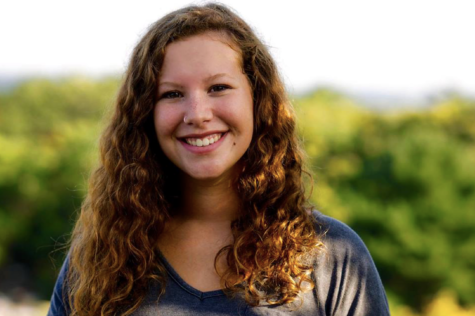 "[It's been going] well so far," Salitsky said. "There's not a lot to argue about yet, but I can see arguments happening. [There are] a lot of outspoken people."
Salitsky is the director of the Window Dance ensemble at WHS, and she believes that it will help her with her directing of the senior show. Kalanzis has a lot of experience in theater, which was why the senior advisers believed she was qualified for the job.
"I've done a lot of acting and directing here [at Wayland High School] and at summer camp," Kalanzis said. "I've also done a lot of comedy, which is another thing I can bring to the table."
Kalanzis has been a part of Wayland High School Theatre Ensemble since her freshman year, and has starred in multiple productions. She believes her experience within the theater will help her think of innovative ideas to bring to the stage.
Lindsay Jacobs has been interested in being a senior show director for years.
"Ever since I was a freshman, I've wanted to [be a director]," Jacobs said. "I wanted our senior show to be really good, and was inspired by previous senior shows."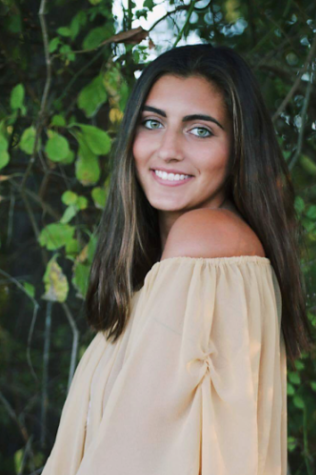 Jacobs wants to revive skits from the past, as well as to put a fresh twist on them for this year's show.
Anitta Thomas has been a part of the Muses since she was a sophomore.
"A lot of people think I'm a funny person," Thomas said. "My friends and I had made plans last year for ideas we could do, so I decided to go for [the position of director]."
Thomas believes she was selected because she has a good sense of humor, can take control of a situation and get things done on time.
"Anyone can have good content and produce it," Kalanzis says. "But it takes the experience to know how to go about doing it."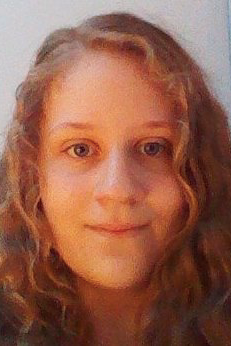 "I have a few ideas," Salitsky said. "But I have people come up to me, and yell [ideas for] skits at me."
Salitsky said that the best way to reach her with an idea for a skit is to email it to her.
Even though the directors have only had a few meetings so far, they already have skit ideas and other forms of on-stage entertainment. These include live skits, as well as film segments and original songs in this year's production.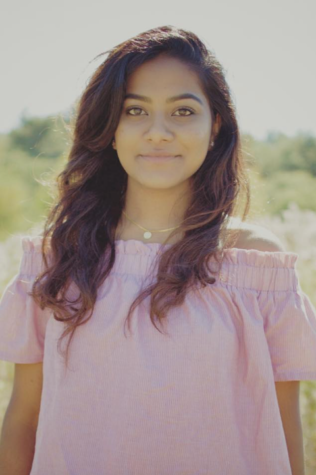 Salitsky believes that the early start they have on the senior show will help them have an entertaining, well-polished show when spring rolls around.
"In last year's show, there were a lot more inside jokes, and it was funnier for the seniors than for the audience," Salitsky said. "We're going to focus on making the jokes accessible to everyone."
"We're collecting ideas from the whole grade, and that's pretty awesome," Kalanzis said.
Seniors are encouraged to send in ideas for skits. The way seniors can submit ideas for skits is through a Google form, which then gets approved by the administration, and afterward goes to the directors, who are in charge of writing the skits.
"It's going to be really good," Jacobs said. "We already know that."
The directors have confidence in this year's show because of the time that they have to prepare, and they are encouraging as many people as possible to get involved; the show and skits are open to everyone.
"I think a lot of people want to be involved, because they've seen how cool the [previous senior shows] were," Salitsky said.
Kalanzis, Thomas, Jacobs, and Salitsky said that they are all expecting good things to come out of this year's show.
Leave a Comment
Donate to Wayland Student Press
Your donation will support the student journalists of Wayland High School. Your contribution will allow us to purchase equipment, cover our annual website hosting costs and sponsor admission and traveling costs for the annual JEA journalism convention.
About the Contributor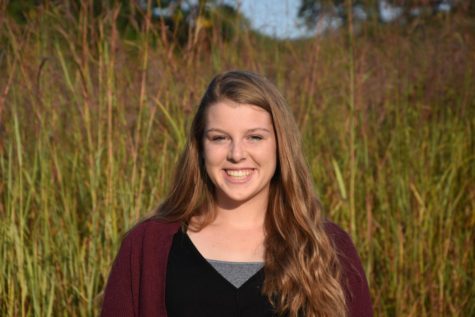 Julia Callini, Multimedia Editor
Julia Callini, Class of 2020, is a multimedia section editor for WSPN, and this is her third year on the staff. She is an optimist, feminist and a diehard...