A new leader: Meet the student council president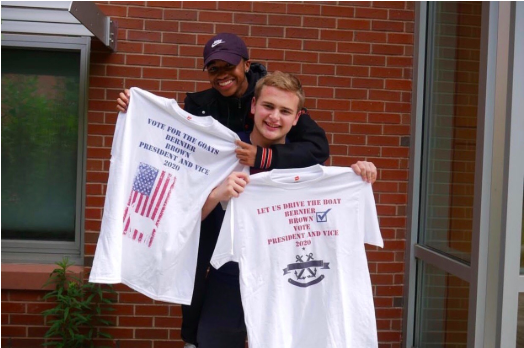 While most students are just settling into their school routines, senior Shawn Bernier, Student Council president, has been diligently planning for the year that lies ahead. For Bernier, the prospect of being the student body president was never far from his mind. 
"I [have] always felt like I have a big role in this school, and I wanted to exhibit my personal desire to help the school in any way shape or form," Bernier said. "I felt that being the student body president would best embody that feeling."
Although every year the officers change on the council, Bernier is confident that this year will be one to remember. One event the council hopes to bring back is the Goose Hunt scavenger hunt that was a major success of last year's "Spring Week". In addition to the scavenger hunt, the council is planning on adding new teacher versus student activities.
"We would like to bring back the scavenger hunt," Bernier said. "I do know that we have a fundraiser coming up in the fall for a lip sync competition that would probably be student vs. faculty."
One aspect of being Student Council president that is particularly special for Shawn is being able to work alongside his friend and vice president, CJ Brown. 
"CJ and I have known each other for years, so being able to work together has been very helpful and fun and just a great experience," Bernier said. "He knows a lot about leadership roles and understands how to execute any of the things that need to be done."
Bernier believes one of the most important things to keep in mind for this year is the sacrifices the council makes for the school. 
"The entire council works very hard to come up with ideas that every student can enjoy and it takes a lot of planning for anything to be executed," Bernier said.
One commonality that Bernier and the rest of the council will stress for the entirety of the year is their hope for students to have fun and enjoy their year. 
"[We] would love to build as many bonds as possible with the students and I just hope that everyone can take something away from this year that they believe was positive or beneficial," Bernier said.
When Bernier and Brown were running for their positions, they created an Instagram account to garner followers and support for their campaign. The account has since been merged into the official student council account and can be found under the username @waylandstudentcouncil.