Debate team qualifies to gold division of National Tournament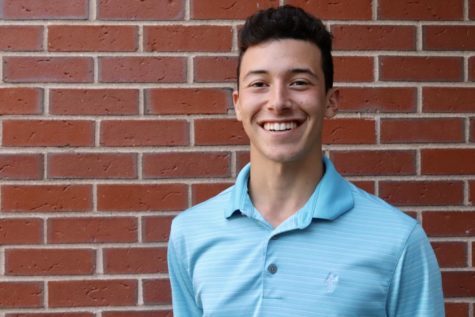 More stories from Josh Schreiber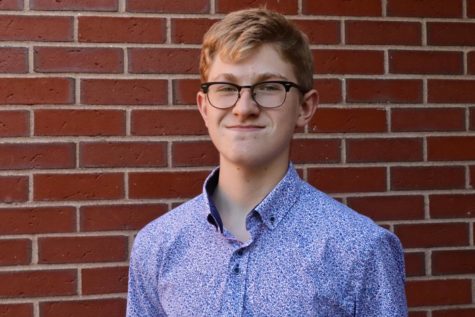 More stories from Andrew Boyer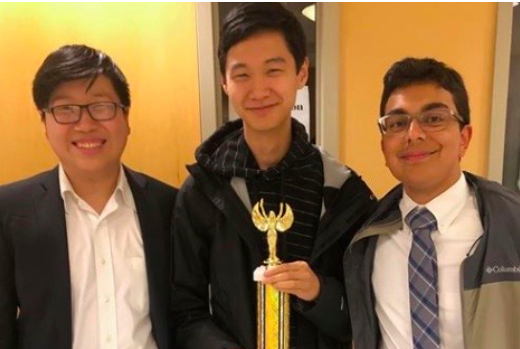 In schools across the world, debate teams are valued for training students in public speaking, critical thinking and exemplifying grace under pressure. At WHS, junior debate partners Atharva Weling and Randy Wang qualified for the Tournament of Champions with two gold bids, while junior captain Sam Goldstone and junior novice coach Aiden Zhang have acquired a bid to the silver division.
This is the first gold bid and second silver bid since the inception of the debate team six years ago. Bids are essential for a team if it wants to compete in national tournaments, and they are an impressive accomplishment considering that they were going up against teams that have been around for decades.
"[Aiden] and I got the silver bid, and Atharva and Randy got a gold bid, which is a step above a silver bid," Goldstone said. "This season so far has also been really good, and it's just the start. Hopefully, this season will be really successful."
Bids in debate are achieved by performing well at high-profile tournaments at colleges like Yale University and larger high schools like Manchester-Essex Regional High School.
"There's this tournament called the Tournament of Champions, which is [like] the main national tournament for debate," Wang said. "So, how it works is there's two levels [of the tournament], gold and silver. Gold is the hardest one to get into. In order to qualify for that tournament, you need to get two gold bids, which you can only get if you go to certain tournaments and if you make it to certain rounds in those tournaments. That's essentially how we were able to get the two gold bids."
Goldstone and Zhang made it far enough in a tournament at Yale to earn themselves a silver bid, while Weling and Wang made it to the semifinals in a tournament at Manchester-Essex Regional High School and at Scarsdale High School, securing a gold bid at each.
"At the Tournament of Champions (TOC), there are two divisions," Goldstone said. "There is the silver TOC and the gold TOC. Silver TOC is if you get two silver bids, and gold TOC is if you get two gold bids. The best teams in the country go to gold TOC, and the second tier teams go to silver TOC. Right now, hopefully, we will both be able to go to gold TOC. That's the goal for us."
Debate tournaments require hours of preparation to build a strong case and counter-arguments. Top teams can spend hours on end preparing for tournaments.
"We just made sure we had everything we needed – we took many hours to prep, got everything done and wrote up everything we needed to [write up]," Weling said. "We went into the competition and just applied everything that we had been practicing, so it was just a culmination of our work."
In the lives of busy high school students, some students find it difficult to find the time for an activity like debate. Success has been their main motivating factor to keep at it and work hard.
"It's very motivating knowing how rewarding it can be," Goldstone said. "We also do work incredibly hard. We spend so much time prepping out arguments and researching, and practice rounds take up a bunch of time. I would say that debate for me, Aiden, Atharva and Randy, is more work than an honors class."
Debate is often looked at as something many students decide to do as a way to get the attention of elite colleges, but for Wang, he was pleasantly surprised when he realized he truly enjoyed being on the team.
"Originally, I actually just started debate as a resume booster, and also I heard about it from a few of my friends who were going to do it, so I just decided to join," Wang said.
Some people believe that debate teaches students how to think critically in high-intensity moments and improves public speaking abilities.
"I got into debate my freshman year, mostly because I really liked the idea of talking about politics," Weling said. "I think that's why it appeals to so many people. I think that people who are interested in [talking about politics] should really consider debate."
Both teams are looking forward to the rest of the season and say that they have a strong chance of making it to the gold division of the Tournament of Champions.
"We're just trying to continue our good work," Weling said. "Randy and I have been trying really hard, and I know that other people on the team are also trying really hard. We have a lot of freshmen on the team this year, so just making sure that everyone can work cohesively and making sure that everyone gets up to the level that they can reach is really important."
The debate team looks forward to developing the young novice members and wants to transform Wayland debate into a nationally recognized powerhouse. Debate is open to people of all genders and grades.
"[Debate is] a lot of fun," Weling said. "It's just a really great team. We have a great environment, and everyone's really helpful. If you don't think you'll be good enough to do [debate  or if you think that you'll never be able to get over the public speaking barrier, there are tons of people who are ready and willing to help you out and ready and willing to make sure that you get all of the resources that you need to get. It's a very supportive environment."
The debate team travels across the country to compete, and they often find themselves traveling to various out-of-state tournaments many weekends. The team is now gearing up to compete in national circuit tournaments that will take place in December.
"In December, we're going to Princeton for one of the larger tournaments. I think there's going to be around 200 or 300 teams there," Wang said. "Then, later in December, we're going to Minnesota for another really big debate tournament, so we'll see what happens from there."
View Comments (1)
Donate to Wayland Student Press
Your donation will support the student journalists of Wayland High School. Your contribution will allow us to purchase equipment, cover our annual website hosting costs and sponsor admission and traveling costs for the annual JEA journalism convention.
About the Contributors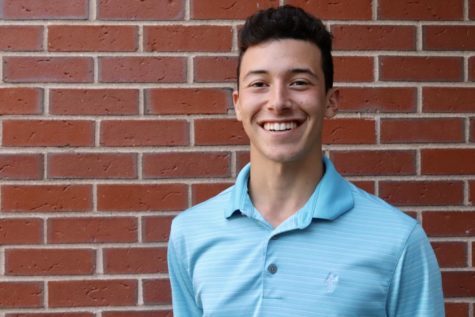 Josh Schreiber, Sports Broadcast Editor











Josh Schreiber, class of 2021, is the Sports Broadcast Editor, and a third-year reporter for WSPN. Outside of WSPN, Josh plays on...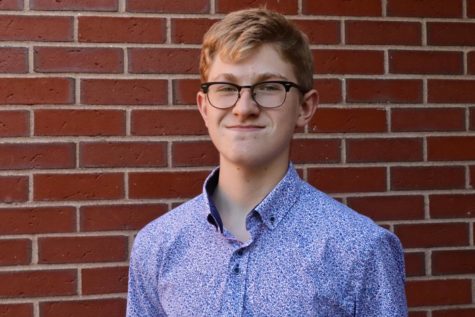 Andrew Boyer, Guest Writer
Andrew Boyer, Class of 2022, is a guest contributor for WSPN and co-founder of Half Hour Hook. He plays basketball for WHS, competes on the debate and...