Comparing winter sports tryout processes
Tryouts and preseason are a time of stress and anticipation for the long season ahead. Whether you are trying out for a freshman, junior varsity or varsity team, the preseason is inevitable. Every type of tryout is different, and each individual team takes a different approach to the process of evaluating its prospective athletes. Preseason and tryouts started for most winter sports teams the week after Thanksgiving. However, the preparation athletes take for that grueling week starts before the school year even begins.
Many sports have "captains' practices" where athletes meet up to play their desired sport without the evaluation of coaches. Although it is optional, the captains run these events to practice, regardless of level, for the season ahead.
"For people who don't play fall sports, we do captains' practices [in the fall]," senior girls varsity basketball captain Emma Kiernan said. "But it becomes more expected for people in the weeks before winter sports."
For girls basketball, tryouts are a way of assessing the girls who are new to the program because the number of participants is usually low. Normally, tryouts consist of skill work and scrimmaging while being watched by the coaches. Kiernan thinks that tryouts are a smart way of evaluating the new players.
"I do think it is a good way of doing things," Kiernan said. "But, there is also no telling in how much a player will develop in the season, which is why players are moved up from JV to varsity when it comes to playoffs."
Many athletes play multiple sports throughout the year. Tryouts are different for every sport, especially when the sports are in different seasons. It takes a different type of preparation for one sport against the other. The preparation can also depend on what position you play in each sport.
"For soccer, I do a lot of running and not as much strength workouts, but then for basketball, I do a lot more strength and touches on the ball," senior girls varsity soccer player and basketball captain Abi MacDonald said. "[It is] just because of the position I play because I am a guard [in basketball], so I have to handle the ball a lot in comparison to soccer where I am a defender, so I don't need as good foot skills."
For other sports like swimming, tryouts don't even exist. To earn a place on the varsity team, the athlete must earn a certain number of points to qualify. Points are given by finishing well in a race.
"I think it is around 33-35 points in the season," senior girls varsity swim captain Jane Greenaway said. "So, that means that in each meet, you score a certain amount of points by finishing in an event. I think first place in bigger meets is like 16 points."
With this way of determining who gets a varsity letter, it leads to less of a divide within the program. Everybody practices with one another, regardless of level. Additionally, it allows room to improve through the season and still make an impact on the varsity level.
"There are people who don't make varsity on the team, but they are still integrated and still practice, [and] they do the same thing as everyone else," Greenaway said. "It makes the team more blended. Swimming is a very big team sport [and] the culture around it is very important, so not having that divide is important. "
Tryouts contain pressure no matter what year, but many players find that as the years go along, they just get easier and easier. This comes with experience and just being more comfortable with the people around you.
"My sophomore year was very intense because there were a lot of strong upperclassmen," MacDonald said. "As the years go on, I feel it gets easier [to try out]."
About the Contributors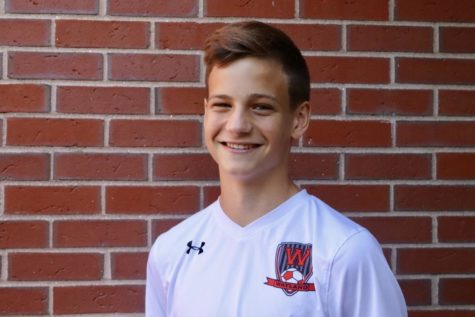 Garrett Spooner, Sports Broadcast Editor
Garrett Spooner, Class of 2022, is a second year reporter and assistant sports broadcast editor for WSPN. He plays for the high school's soccer and basketball...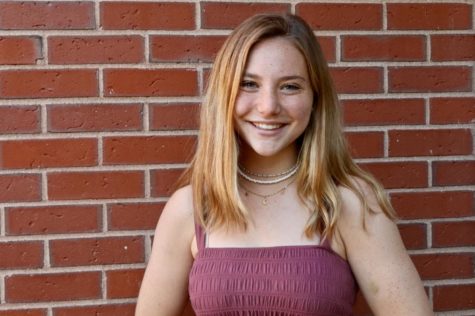 Eliya Howard-Delman, Staff Reporter
Eliya Howard-Delman, Class of 2022, is a first-year reporter for WSPN. She plays soccer, lacrosse and swims for Wayland High School. She is also a member...