ICYMI: Week of November 9- Favorite restaurants, controlling parents, NBA draft preview
In the weekly series, "In Case You Missed It," News Editor Taylor McGuire summarizes stories from the past week with links to the corresponding WSPN article.
News:
WSPN's Sammy Johnson and Garrett Spooner spoke with WHS teachers to understand how the swap from remote learning to hybrid learning has been for them. Editor Taylor McGuire informed readers that WSPN has teamed up with Revolution Test Prep to host a practice ACT exam on Saturday, Nov. 21.
Reporter Brasen Chi talked with student athletes and found out how their first season playing on the new turf was. Meanwhile, WSPN's Atharva Weling and Chi asked students their thoughts on the outcome of the 2020 Presidential Election.
Features:
McGuire wrote an article about the Girl Up Greater Boston Coalition, a group of New England clubs that are a part of the United Nations' organization, Girl Up.
"With over 4,000 clubs in almost 125 different countries, the United Nations' campaign, Girl Up, is occupied by over 75,000 girls tirelessly working towards making a difference in the world," McGuire wrote.
Sports:
Johnson updated everyone on the new precautions and policies that are in order when using the WHS weight room, and WSPN's Julia Raymond reported on the field hockey team needing to put a hold on their season as COVID-19 cases rise.
Editor Dante Coppola looked at the upcoming NBA draft and previewed it for readers in the latest installment of Warrior Weekly.
Multimedia:
Editor Emily Staiti, reporters Kate Clifford and Haley Melvin and Johnson shot two galleries: girls soccer losing to Cambridge Rindge & Latin and losing to Weston during their final game of the season. Reporter Kaitlyn Mabe and Clifford also published a gallery of boys soccer falling to Bedford during the annual Kicks for Cancer game.
Opinion:
WSPN's Jonathan Zhang wrote another article for his column, "American Born Chinese." In this article, he expressed his opinion on controlling parents. WSPN's Julia Raymond shared why she believes Wayland should have begun hybrid learning in August, and Melvin listed her favorite spots to get food during the pandemic.
Weling shared his excitement about President Elect Joe Biden and what it will mean for the country's future.
About the Writer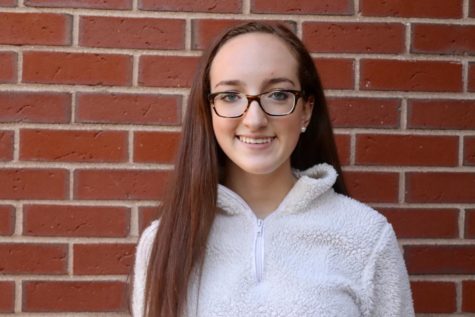 Taylor McGuire, News Editor
Taylor McGuire, Class of 2022, is the news section editor for WSPN, and this is her second year in the staff. She is a part of Window Dance Ensemble at...