Opinion: How to prepare for spring sports and tryouts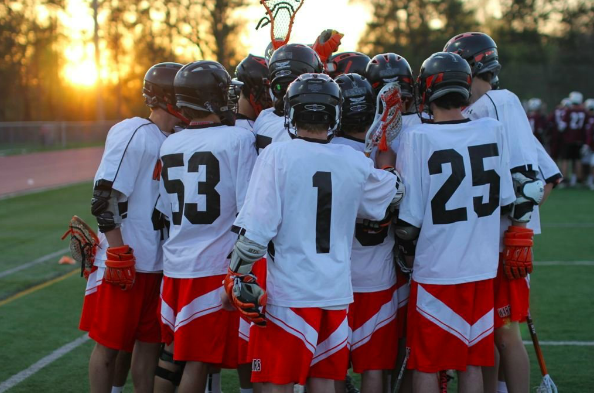 Trying out for a sport can be very stressful and overwhelming, but there is time left to prepare. Whether you are planning on playing lacrosse, volleyball, softball, baseball, track or anything else, going into the season with confidence in your skills and fitness will lead to an easier transition into the sport. Preparing properly will help you stay calm and give you the confidence that you need to play your best!

How to begin:
Fitness testing can be one of the most dreadful parts of tryouts. Try not to worry! Fitness can be intimidating, but it is often over quickly. In many tryouts there is a fitness portion that is designed to see where players are in endurance, strength and quickness. Don't forget that everyone on the team will be going through this challenge together, and in the end, it will benefit everyone. When beginning to workout, it is important to test where your fitness level is. Depending on what you did in the winter season, your fitness level may be stellar or not too great. Start working out at a level in which you feel comfortable. The first time you start training, go on a run to test your endurance. For most tryouts, running is included in fitness. Each day you run, try to build up your distance. Interval sprint training can be good for a competitive situation. By blending both long distance and sprint training a couple days a week, your endurance will get stronger. When it comes to fitness, it is important not to compare yourself to other athletes. Remember — everyone has their own strengths and weaknesses!
Along with fitness, skills that are specific to your sport are important to practice. Start by making a list of drills that you want to work on. These drills can come from past practices or clinics that you have attended. If you are new to the sport or you are not sure what drills you should work on, ask an upperclassman or captain about drills that they think the team will do in the tryout and practices. Upperclassmen are there to help you! They have been through it before, so they know tryouts inside and out.
One of the best ways to prepare for tryouts is to practice with teammates. Try to attend any captain's practices that are being set up. If there are no team pre-practices, grab a couple of friends or teammates, and practice a few drills together. Practicing with friends can push you and also prepare for team practices when the season begins.

The week before:
For the week before tryouts, begin to focus more on technique and skill instead of power and endurance. If you trained a lot the weeks before, you can taper off the fitness. But, if you don't yet feel prepared for the fitness testing, it is okay to keep running. Just try not to save it for the day before!

The night before:
The night before tryouts it's important to stay calm, cool and collected. Make sure to eat a good dinner filled with protein and vegetables. Also, stay hydrated! Get all of your homework done at a reasonable hour because the most important thing is sleep. Don't stress! Think about trying your best, and remember that you will be placed on a team that will be comfortable for your skill level.

The day of:
During school, treat it like a normal day. Bring a big water bottle, and try to fill it up three times during the day! Also, bring snacks to keep your body fully nourished. This includes foods such as fruit, vegetables, granola bars and anything else to give you energy. When the bell rings at 2:15 pm, try your best to get to the tryout as early as possible.

Nights between tryout days:
During the nights between tryouts, it is important to stay positive. Try to forget about any small mistakes you made that day, and move forward to the next. There is plenty of time to redeem yourself! Don't overthink the process or the numbers. Doing that will only stress you out. Focus on your own skills, and remember all of the preparation that you put in! Prepare anything that you will need for the next day the night before to eliminate any stress in the morning. Also, it is very important to stay on top of all of your schoolwork. Playing a sport in high school is a big time commitment, so try your best to manage your time. It is very important to go to bed early! It will pay off the next day.

Feeling overwhelmed? Take a deep breath. It's spring! Enjoy the warm weather and playing what you love to play. Tryouts will be a breeze, and before you know it, you will be back on a team with your friends and future teammates.
About the Writers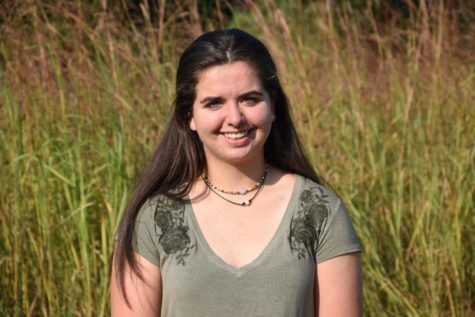 Isabel Gitten, Editor-in-Chief
Isabel Gitten is co-editor-in-chief of WSPN. She is a senior and this is her third year on WSPN. Isabel was Multimedia editor last year. She rows on the...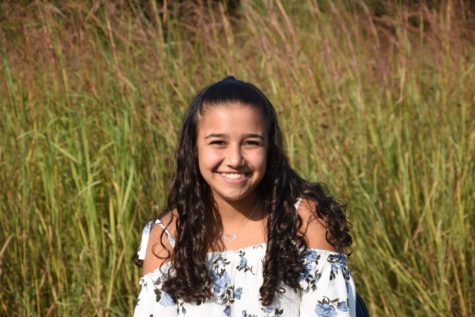 Jackie Stoller, Sports Editor
Jackie Stoller is a senior and a third year journalist for WSPN. She has been a staff reporter and a copy editor, and this year she is a sports editor....