An introduction to WHS's newest teachers: Part 2
Hang on for a minute...we're trying to find some more stories you might like.
Dennis Doherty: Guidance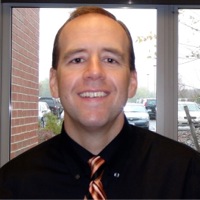 Dennis Doherty, a five year basketball coach and a graduate of WHS, class of 1992, now has a chance to give back to the community that he grew up in as a guidance counselor.
"I grew up here, and I've been coaching here. I've been looking at this position as a way to give back to a community that did so much for me and my family," Doherty said.
After graduating from WHS, Doherty went on to Wheaton College where he ran cross country and played basketball all four years, and became captain of his basketball team senior year. After college, he entered the legal field, where he was a litigation paralegal for five years for a law firm in Boston.
Doherty eventually decided that he didn't want to remain in the legal field, and then moved into education. He became a theology teacher at Arlington Catholic High School in 2001 and taught there for eleven years. Doherty then earned his master's degree in school counseling in 2005.
"I've been a teacher, a guidance counselor, and coached 12 seasons as a high school basketball coach. I love being an educator, it's a fabulous profession, and a great way to work with young people every day. I love it," Doherty said.
Karen Devine
Karen Devine grew up going to school right next door at Lincoln-Sudbury Regional High School. At L-S she studied, played sports, made great friends and never would have believed she would end up teaching.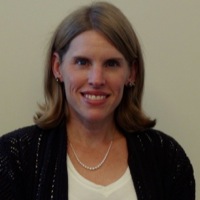 "I wanted to be a veterinarian when I was a kid. In high school I thought I wanted to be a psychologist, but teaching was a better fit for me," Devine said.
It wasn't until she realized how much of a difference educational figures, like her guidance counselor, could make in a child's life, that she knew she wanted to work in education. This interest only grew as she progressed to Barnard College.
"When I went to school in New York City I had a lot of opportunities to work with kids in schools. It was such a great experience; I knew I wanted to teach," Devine said.
Since graduating college, Devine has worked at private schools in addition to Wayland's own elementary school: Happy Hollow School.
"Actually, I have been teaching since I graduated college, I have never done anything else," Devine said.
Sam Breslin: Wellness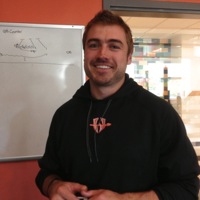 Sam Breslin, a former WHS student, returned two years ago as a teachers assistant. This year, in addition to being a TA, Breslin is a wellness teacher.
"It's nice being back in Wayland. I went here, but I never really figured I'd end up teaching here," Breslin said. "I'm actually quite pumped to be teaching classes. It's been a couple years and I'm looking forward to it."
Breslin graduated from the WHS class of 2004. He was a quarterback and a wide receiver for the WHS football team, and earned a spot in the Wayland High School Athletic Hall of Fame. After high school, Breslin continued his football career at Colgate University.
"I was a history major in college, but I was also a division one college football player, and a lot of what I learned was physical education," Breslin said. "I saw an opening, and I wanted to take it."
Amanda Cosenza: Wellness
Amanda Cosenza has made sports an active part of her life since childhood. After playing basketball and lacrosse at Worcester State University, Cosenza has moved on to coaching and teaching.
Cosenza previously taught at the elementary level and has moved up to high school because of her love of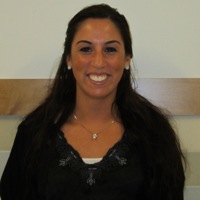 coaching, usually co-teaching the Reach Program about domestic violence and a freshman nutrition class.
Cosenza currently coaches an AAU basketball team for fifth and sixth grade girls, and will coach basketball and lacrosse for Wayland freshman.
"It's a fun experience teaching what I've learned, but it also makes me miss being actually able to play against opponents," said Cosenza.