Athlete of the Week: Jack Schwartz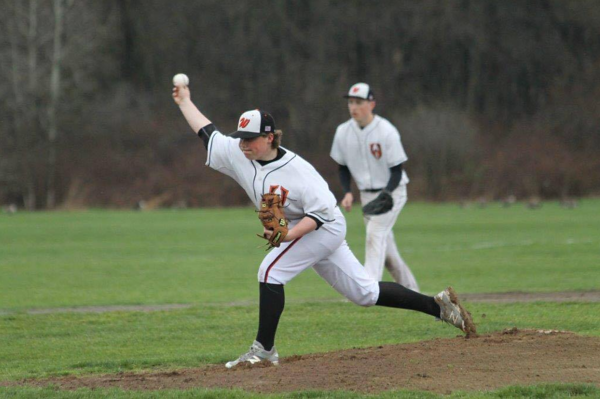 Hang on for a minute...we're trying to find some more stories you might like.
Name: Jack Schwartz
Grade: Freshman
Sport: Baseball
Achievements: Over the past three years, Schwartz has played in roughly 200 baseball games. He was captain of Wayland Middle School's team last year and started on the varsity team this year as an infielder and pitcher. At this point in the season, Schwartz has a .395 batting average. During the summer, Schwartz is a pitcher and infielder on one of the top club teams in New England.
Sports Idol: Schwartz's idol is Red Sox second baseman Dustin Pedroia. "Like him, I'm undersized relative to the players I compete against, so I have to practice and play harder than everyone else," Schwartz said.
Favorite Memory: Schwartz's favorite memory was winning the Baseball Heaven Club Championship last year on Long Island. "I hit a walk off single in extra innings to win the championship game," Schwartz said.
Quote: "I love baseball because of all the little things you do throughout the game play a role in the odds you have of winning the game. The team that does all of the little things right, such as talking, knowing where the next play is going and taking opportunistic chances, usually wins the game."