Teachers define modern teenage slang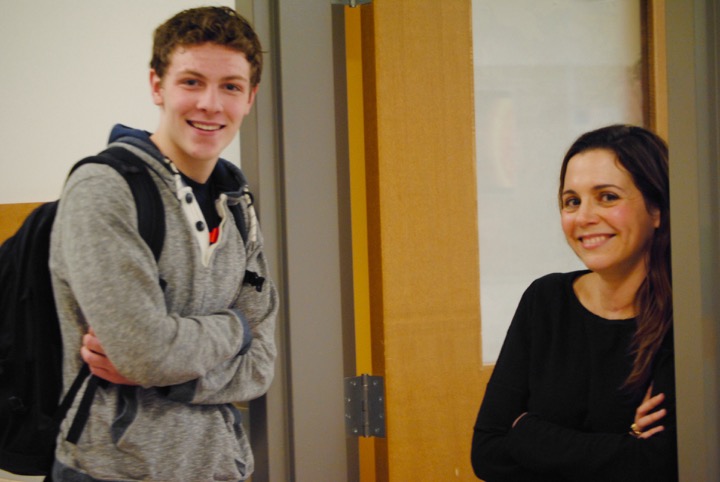 Lit: When something is great/exciting
Mrs. Bassen: "Lit means 'it's awesome'"
Mr. Vibert: "Lit means if something is really cool or great"
Ms. Pitcairn: "If something is lit, that means it's very good, high energy, and you're having a good time."
Mrs. Miller: "It's great and right."
Mr. Shiffler: "It's good."
Lettuce: When a guy has flow (cool looking long hair)
Mrs. Bassen: "Good hair"
Mr. Vibert: "I'm just going to guess, it's when they have money."
Mrs. Pitcairn: "I haven't heard that one, but I'm assuming money."
Mrs. Miller: "Lettuce means they have money."
Mr. Shiffler: "No… as in the food?"
Salty: When someone is still mad at another person for something that happened earlier
Mrs. Bassen: "Like sassy and even a bit obnoxious."
Mr. Vibert: "Oh, it means they're like cranky or angry."
Mrs. Pitcairn: "If someone is salty, it means that they're mouthing off to you, they're sort of contentious and they like to get in fights."
Mrs. Miller: "They're fresh."
Mr. Shiffler: "If you're salty, you're like kind of angry."
Gucci: When something is good, or high quality
Mrs. Bassen: "Like, it's good."
Mr. Vibert: "Cool, but in a different way, like 'it's okay with me.'"
Mrs. Pitcairn: "That means that it's really cool, and good quality, like 'it's all gucci.'"
Mrs. Miller: "Very high fashion."
Mr. Shiffler: "No idea."
Che: "good", "ok"
Mrs. Bassen: "Another form of awesome, and what Everett [Tillett] says all the time."
Mr. Vibert: "I have no idea"
Mrs. Pitcairn: "I don't know."
Mrs. Miller: "Cool."
Mr. Shiffler: "Moving on, please."
To throw shade: To insult or gossip about someone
Mrs. Bassen: "Oh, I throw shade all day. It's like being sassy, but also awesome because throwing shade is great."
Mr. Vibert: "They're insulting somebody else, but they're doing it in specifically a sneaky way."
Mrs. Pitcairn: "If you throw shade, it means you're talking down to someone."
Mrs. Miller: "You would be lying to me."
Mr. Shiffler: "When you're mean to someone or ignore them."
Fly: When someone looks cool
Mrs. Bassen: "Amazing and hot."
Mr. Vibert: "Cool."
Mrs. Pitcairn: "It means they're cool."
Mrs. Miller: "Looking good"
Mr. Shiffler: "Fly, what thats old. It means you're looking good"
Neck: When someone says/does something extremely foolish and people call them out on it.
Ms. Bassen: "Oh gosh, if I hear this one more time I'm going to lose my mind. It basically just means dissing someone."
Mr. Vibert: "Oh wow. I've never heard that one before."
Ms. Pitcairn: "That means you did something extremely dumb that you really shouldn't have."
Ms. Miller: "I don't really know."
Mr. Shiffler: "No idea."
Final Standings: And the winner is….. Ms. Bassen
Ms. Bassen: 8/8
Ms. Pitcairn: 6/8
Mr. Vibert: 5/8
Ms. Miller: 3/8
Mr. Shiffler: 3/8
About the Contributors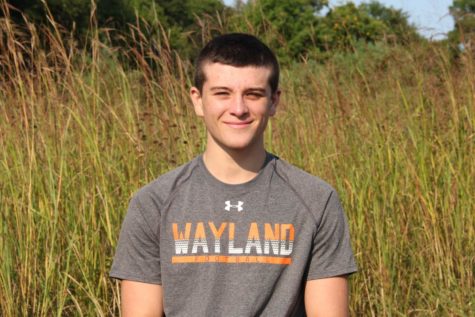 Duncan Stephenson, Editor-In-Chief
Duncan Stephenson is a senior at Wayland High School. He is one of three editor-in-chiefs of WSPN. This is his fourth year writing for the publication....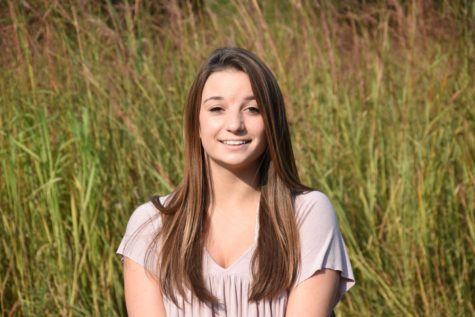 Masha Yakhkind, Pop Culture Editor
Masha Yakhkind is the pop culture editor of WSPN. Outside of school, Masha is a competitive dancer and competes all around the world. She also enjoys listening...