Girls' lacrosse team starts season 13-2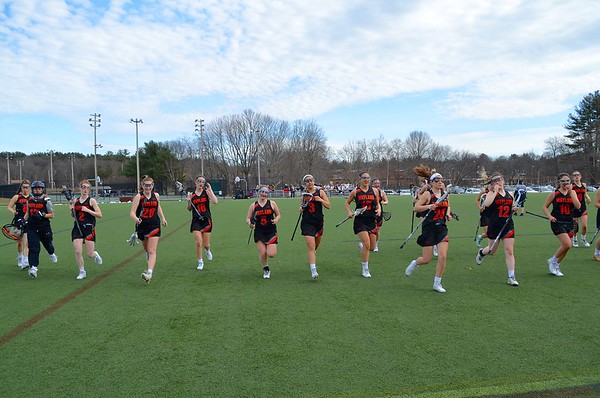 Wayland girls' varsity lacrosse currently holds a 13-2 record, and they have qualified for the state tournament.
The team plays a DCL large schedule against schools much larger than Wayland, such as Acton-Boxborough, Concord-Carlisle, Westford Academy and Lincoln-Sudbury. So far, the girls have made Wayland girls' lacrosse history by beating those four schools in the first round of games.
"I think this season is different than past seasons because we all seem to click better this year," senior and captain Abby Stoller said. "All of the upperclassmen are very supportive for the freshman, and the attitude at practices and games is generally very positive."
Strong team chemistry seems to be helping them on and off the field, for their strong record shows it.
"We have a pretty big target on our back now because of our record, so it is really important that we keep working hard. The four teams that we play twice definitely all want revenge, so we can't let up now," Stoller said. "So far this season they have been working really hard, and it has paid off."
"I'm so happy to be a part of this team this year with such great teammates and coaches. It will definitely be a season to remember," Stoller said.