Year in Review: 2018-19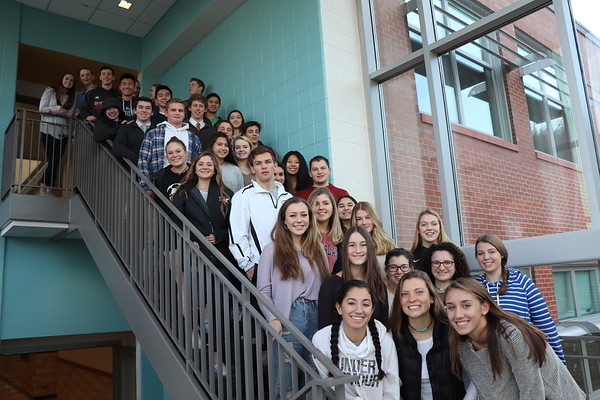 September
Wayland Public Schools implemented many changes over the course of the 2018-19 school year. At the start of the year, new Assistant Superintendent Parry Graham took on his new role, replacing previous assistant superintendent Brad Crozier.
Junior Ryan Dowling is making an impact on the music industry, producing his own songs along with some WHS students and having them released on Spotify. Dowling's music gives him a creative outlook, and he has released more songs since WSPN last interviewed him.
Though the fall sports season is jam-packed with Friday night football games, soccer, field hockey, volleyball, cross country and more, there are many athletes who participate on athletic teams unaffiliated with WHS. In this article, WSPN took a look at some of them and what their sports are like.
October
Assistant principals James Nocito and Ethan Dolleman changed up their responsibilities for the year with Nocito as the dean of all students instead of only two grades and Dolleman taking on a more investigative role.
In their annual Kicks for Cancer soccer game, boys varsity soccer wore pink shirts to show support for breast cancer while their opponents, Acton-Boxborough, wore teal to show support for ovarian cancer. Girls soccer also played with bands over their socks in their game against Weston in remembrance of Ash Baird.
Girls field hockey celebrated a win against Newton South, their first of the 2018 season.
With the month of October comes a large part of the college admissions process, but the students who want to pursue a sport in college take a little bit of a different path to continue their sport past high school. Senior Lily Tardif is one student following this path and will be playing lacrosse at Georgetown University and told WSPN about her passion for the sport.
Not all students at Wayland High School this past year have lived in Wayland for their whole lives, and some have never even lived in the United States before. Senior Ines Alpendre is from Lisbon, Portugal, and, for her senior year, she decided to live with a host family.
The annual sophomore semi took place on Saturday, Oct. 13, and WSPN met up with sophomores at the Weston Golf Club to meet the semi dates.
WSPN made AL/NLCS predictions, and, to finish off a "Monster October" as the Red Sox World Series run was referred to throughout the city of Boston, the Class of 2019 dressed up for Halloween at school.
November
After winning the DCL Small league title, varsity girls soccer hosted their Senior Afternoon game against Lynnfield. They lost in the first round of playoffs to Swampscott.
Girls' varsity volleyball had a successful season, qualifying for playoffs in their win against Bedford. Their playoff run lasted until their loss to Melrose in the sectional quarterfinals.
Many students come into the first day of school with a problematic schedule, and WSPN looked deeper into the issue and how many students scheduling conflicts effect.
In the annual fall musical, WSHTE presented "You're a Good Man, Charlie Brown," and the performances included both staff and students.
A proposal to change school start times for the 2019-20 school year started a discussion in the 2017-18 school year and became a reality for members of the Wayland community this past November. Most students claimed to be in opposition to the idea, leading to a student-organized walk out. The School Committee ultimately decided to change start times for the following year, pushing the high school and middle school start times back and moving the elementary start times earlier.
To cap off a remarkable season, boys soccer took home the state title in their game against Nipmuc, which was tied until Wayland put the game away during penalty kicks.
Student Council implemented some changes for spirit day, separating students into four teams that were not by grade. The day continued with the annual powderpuff game against Weston, where the Warriors dominated on the field.
Football made it to the sectional finals, ultimately falling to a tough Gloucester team, but it managed to win their double-overtime game against Dracut as well as their previous playoff game against Burlington. Football also topped off an impressive season with a win against Weston in the Thanksgiving game, which was played on Wednesday night before Thanksgiving due to the weather conditions.
WSPN checked back in with Class of 2018 graduates Chris Balicki and Kara Whitsell, both of whom traveled abroad to study and work.
December
A cappella hosted its first concert of the year on Dec. 3. The Muses welcomed a lot of new members this year.
Students in the Connect program began the "Sages and Seekers" program where students were matched with an elderly member of the community and were able to gain communication skills through their pairings.
With changes being made to itsLearning this year, many teachers found themselves switching to Google Classroom. WSPN discovered there are many different reasons for why teachers who teach different subjects may want to use one or the other.
WSPN chose sophomore Tali Wong as December's Athlete of the Month. Wong skis for the Nordic ski team at Wayland in addition to competing outside of school.
January
Wayland boys basketball came into the New Year after winning the annual Barry Hutchinson Memorial Holiday tournament, which they participated in for two years prior but weren't successful at until this season – their wins against Bellingham and Hopedale secured the tournament. Girls basketball hosted Senior Night as well as their annual Coaches vs. Cancer game against Weston.
WSPN took a look at a new Spanish immersion program at Claypit Hill School, where a kindergarten class is being taught entirely in Spanish. The plan for the class is to have them remain together throughout elementary school.
Vice Principal Jim Nocito announced his retirement, and people shared their opinions on his time at WHS.
As many students buy lunch every day, WSPN sat down with WPS food director Cheryl Judd as well as a couple of students to get their takes on lunch at WHS.
During Winter Week, hypnotist Peter Gross performed his annual show. Students described both their experiences being hypnotized as well as their experiences watching from the audience.
A panel was held for sophomores to inform them about the LGBTQ+ community
Amnesty Coffee House hosted its fundraiser, which included a variety of performers.
February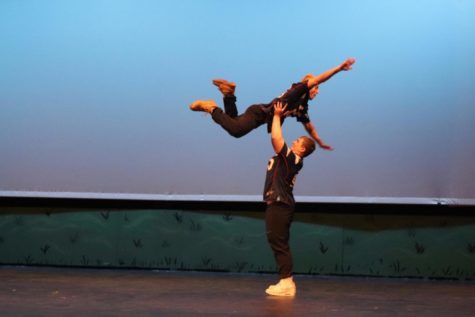 Boys lacrosse coach Marcus Craigwell announced he would be leaving Wayland to coach at BC High. New coach Justin Shaberly replaced Craigwell.
The WHS debate team, led by senior captains Andy Wang and Nathan Zhao, won many competitions as opposed to years past, where they struggled to get past the preliminary rounds.
WSPN sat down with history department head Kevin Delaney as well as many other teachers to hear about the impacts Delaney has had on the department as well as the school.
Wayland Wrestling won a state championship and qualified 14 athletes for sectionals.
In addition to wrestling, both the boys and girls swim and dive teams raced their way to state championships, making it three in a row for the boys.
The POWER Club honored Black History Month every day throughout the month by reciting a meaningful quote from a person of color.
March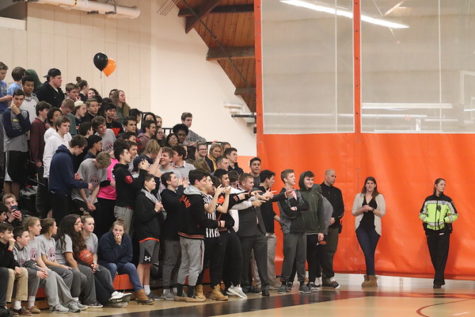 WSPN took a look at the daily life of K-12 Wellness Director Scott Parseghian.
On a typical Saturday morning, many students can be found enjoying breakfast at Mel's Commonwealth Cafe. The community meeting place has been a staple of Wayland for more than 60 years.
WSHTE's winter one act, "Pronoun", qualified to perform at the METG Drama Festival in Boston. The play told the story of Dean, a transgender male and how he dealt with love, loss and identity.
At the start of March Madness, WSPN's sports podcast, Sports Junkies, ran a special about their picks and potential upsets.
As the "10 Year Challenge" blew up on social media, WSPN checked in with teachers from around the school to see where they were in life ten years ago.
The Class of 2019 performed their senior show titled "Time-lapse," where they represented each of the four grades in the school.
The dodgeball tournament took place as a fundraiser for SADD and Wayland Football, where sixteen teams competed for the cash prize.
April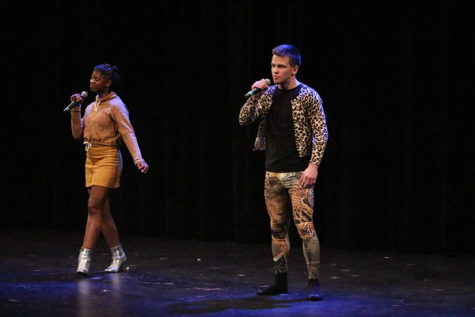 WHS served as a movie set for a scene of the movie being created by WHS alum Andrew Pilkington.
Laura Cole from Lincoln Sudbury Regional High School was selected to replace Nocito, for one of the vice principal positions at WHS.
The college process is often looked at as stressful, but it wasn't always that way. Teachers and students reflect on the processes from then and now.
Despite being a small school, WHS has many different music classes offered. Accolades such as this assisted WHS in being voted as one of the best communities for music education for 10 years.
With the start of April, spring sports were in full swing, and girls lacrosse demolished Newton South in their 15-1 win.
Students at WHS take on a rigorous course load, and many are involved in extracurriculars such as sports. This combination of factors make it difficult for some students to get a proper amount of sleep, but just how much do students need? WSPN checked in with school Nurse Amy Schoeff to get the answer.
After 19 years of serving as METCO director, Mabel Reid-Wallace stepped down from her position, and Dr. Tony Laing was selected. Laing was previously the director of the Men of Color Initiative at the University of Wisconsin.
A group of WHS Spanish speakers spent their April break in Spain – part of their trip was a homestay, and they also spent time exploring Madrid.
WHS Green Team collected signatures from students during Earth Week to reduce plastic usage.
May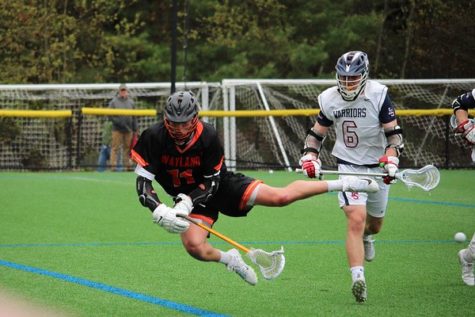 Major changes to Wayland's athletic facilities were voted through, and a new turf field, tennis courts and softball field are being installed.
Wayland boys lacrosse player senior captain Michael Lampert topped his older brother Jimmy Lampert's record for most points in the boys game against Minnechaug.
Championship teams: boys soccer and both boys and girls swimming were honored at Fenway Park for their athletic accomplishment at the Red Sox game.
Sports Junkies caught up with Duncan Stephenson, former WSPN editor-in-chief.
Student Council challenged students to a scavenger hunt that lasted for a couple of weeks. Students completed challenges in and outside of school.
Along with Nocito, vice principal Ethan Dolleman announced his departure from Wayland, and he will be replaced by Sean Gass from San Francisco.
Multiple members of the senior class will be taking flight into the Air Force or setting sail to the Navy following high school.
The junior class attended prom at the InterContinental Hotel in Boston.
Retiring language department head Melissa Bryant reflected on her teaching career and time at WHS.
With the seniors out of school, juniors celebrated by having pysches each day of the week to show their school spirit.
Advisory will undergo some new changes for the following school year, meeting more frequently but not on Wednesdays.
Boys tennis matched up against Bedford.
The annual Window performance took place. The show's theme was to travel through different decades with each of the dances representing a moment in time.
June
The Class of 2019 transferred their tassels to the other side of their caps and became WHS alumni at graduation.